Compiled and edited by Lauren Davis and Vicki Louk Balint | April 11, 2018 
Lauren Davis joined AzAEYC's Board as Member-at-Large this year for a two-year term. As a teacher of Preschool Education at King Early Learning Center in the Roosevelt Elementary School District, she shares the valuable perspective of classroom teacher with other board members as the group works to further the mission of AzAEYC.
Meet Lauren and learn about why she entered the field, what she wants the public to know about the profession, and how encouragement from a caring mentor can make all the difference.
Joining AzAEYC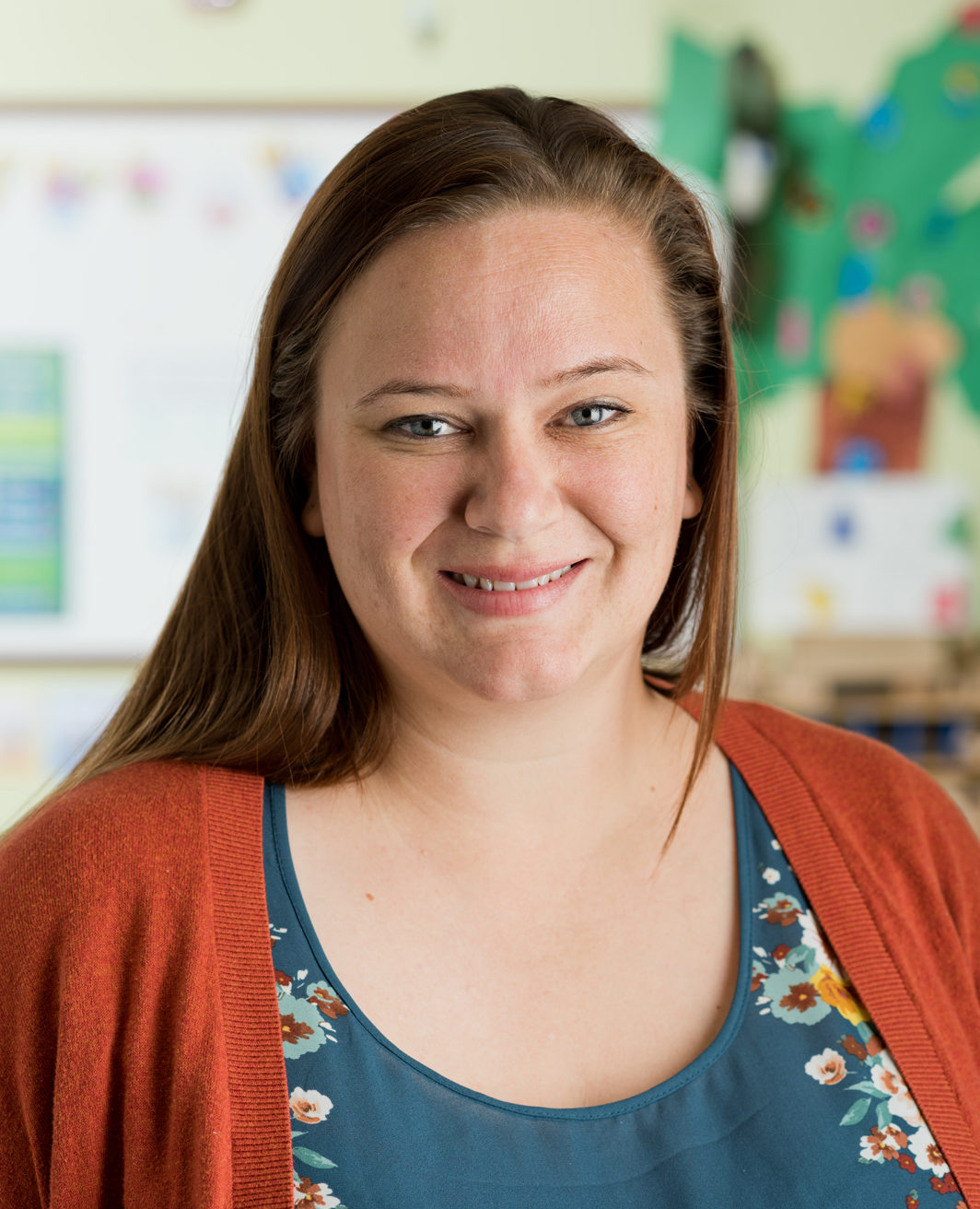 When I first started taking early childhood education courses, I had a few instructors who would pull articles from the National Association for the Education of Young Children (NAEYC) to help us learn new skills and form concrete understanding about developmentally appropriate practices. That's how I originally learned about NAEYC.
As I continued my education, I became a member to further my knowledge about the field and learn about other great resources NAEYC offers. When I moved to Arizona, it took a while for me to join again, but I knew that I needed to get back into the loop and keep up new research and new best practices.
Mentors DO matter
I am very fortunate to work at a school where I have access to an early childhood education specialist. Currently, Robin Bradford serves in that incredibly valuable and supportive role at my school.
Sas Jakeo-Singer, also an Early Childhood Education Specialist, was instrumental in encouraging me to start looking at leadership opportunities in our field. She encouraged me to pursue opportunities to become involved with AzAEYC and to attend meetings with her. That presented with the opportunity to get involved, and the time just felt right.
Best early childhood classroom memory
The brightest memory I have from my own experiences is a memory matching game that my kindergarten teacher made. The game tied into the book The Mitten by Jan Brett, and she gave us each a mitten to find the match for, which she had hidden through out the classroom. I thought to myself that this is what I want to do forever. And here I am years later, teaching in a developmental (special education) preschool classroom. 
Why teach?
I think I have always known that I would be a teacher. One of the strongest memories of my early learning experience is walking into kindergarten, playing games, and understanding that learning was fun.
What fell in her lap
I originally didn't ever consider teaching preschool, until it kind of fell into my lap when I was taking community college classes and needed a few more units to get up to full time. I took a class on a whim, and found my calling, and here I am almost 12 years later, teaching preschool. There is something so pure and magical when a young child discovers something for the first time and their face just lights up.
Classroom challenges
Some of the challenges that I face are very similar to what any teacher faces — keeping my students safe, addressing or including all of the early learning standards, providing a print-rich environment, teaching social skills, and making sure everything that we do is both fun and developmentally appropriate.
And then there are some challenges that I think are unique to what I do. The challenges of creating a highly individualized lessons for my students so that they can acquire necessary skills that their typically developing peers already have mastered, teaching appropriate behaviors, teaching problem solving to students who are working on acquiring language and helping students understand how the world works around them.
Balancing everything
Then there is balancing the duties of my job, constantly advocating for my students and what they need to be successful, attending district and school meetings and trainings, writing and implementing IEPs (Individual Education Plans.) Also, updating Teaching Strategies Gold, our state assessment system for early childhood, and using the data we collect to inform my teaching practices.That often means that I am taking home a lot of work to get things done.
Celebrating WOYC
At my school we will be participating in the Week of the Young Child. I am in the process of helping to orchestrate different themed days that tie into what NAEYC and Quality First are doing, and then also helping to put our own unique spin on things as well. In the past my school hasn't really done much, but I hope to change that, and inspire a new tradition at the school. 
People should know…
Something that I would like people to know about what I do and the students that I work with is that my students are just like children everywhere. They love to get messy, play, run, pretend to be dinosaurs, and make friends. They may simply need a little extra time to figure things out. The difference between my students and their typical peers is they experience learning just a bit differently. But differences are what make this world so special!  The fact that everyone can be who they are as they grow is a wonderful thing.
What my students deserve
Early childhood education is so important to me, and I felt that I could finally do something to help make a positive impact where I live and work. I do this work for my students. They deserve access to a quality education from a field of professionals who care about them as people and help them to achieve their goals. I want to play a key role in helping them achieve those goals.
AzAEYC is grateful for an exemplary group of individuals who work together to guide us in our mission to serve the early childhood workforce in Arizona. Read more about the members of AzAEYC's Board of Directors.