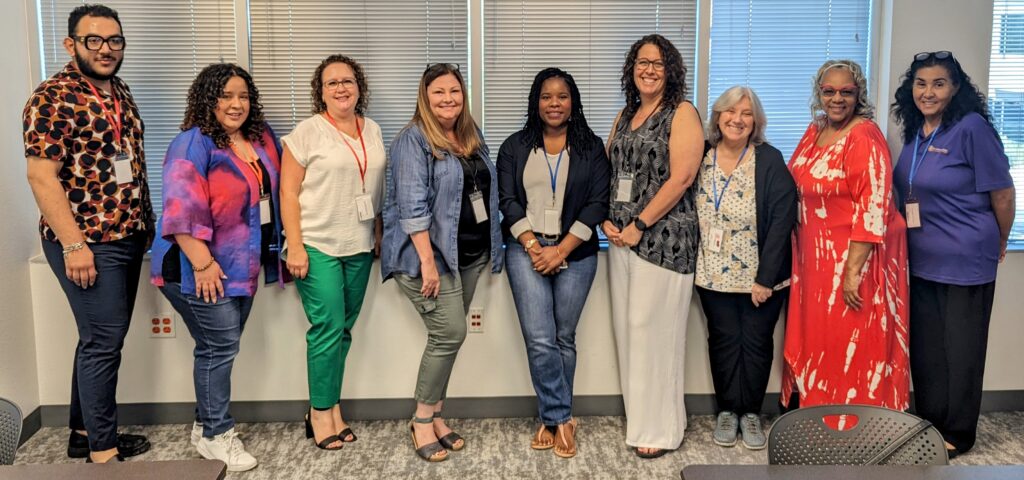 Be an ambassador for Arizona's children and the early childhood workforce! Consider applying to serve on the AzAEYC Governing Board.

As a board member, you will provide leadership and drive the path of AzAEYC. Serving on the AzAEYC Governing Board is an extraordinary opportunity for early childhood professionals who are passionate about quality and accessible early care and education for Arizona's youngest learners, deeply committed to the values of equity and collaboration, and skilled (or up-and-coming) leaders.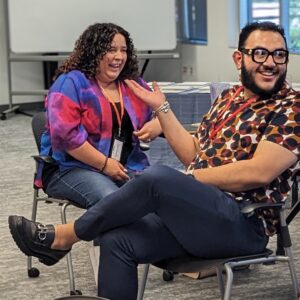 What does an AzAEYC board member do?
Attend 4 quarterly meetings per year (virtual and/or in-person).

Contribute around 4 hours of volunteer service per quarter (including attending in-person and/or virtual AzAEYC meetings and events, email correspondence, and networking in the community)

Maintain financial accountability for the organization by approving financial documents.

Share your expertise to ensure all of Arizona's children, families, and early childhood professionals thrive.

Plan and support early childhood activities and events for the early childhood profession. 
Don't have experience serving on a board yet? Don't worry! AzAEYC provides resources and mentorship to help you learn how to be an effective, engaged Governing Board member. 

 

Questions or need technical assistance? Email info@azaeyc.org or call/text 602-935-9905.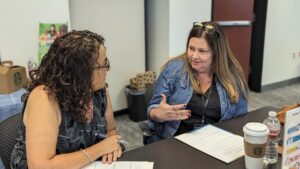 What are we looking for, and what can you contribute?
AzAEYC is in an exciting growth phase. Our early childhood professional development programs and advocacy training have gained significant traction in the community, we've built strong relationships with community collaborators as a trusted statewide partner, and our highly engaged and high-energy Governing Board is strategically planning for the future growth of AzAEYC.

The Governing Board and staff have reviewed our organizational needs and has identified the need for early childhood professionals and community members with the following experience, representation, and/or connections.
Infant, toddler, and preschool teachers who work directly with children

Early childhood educators who are tribal members

Bilingual English/Spanish individuals

Individuals with advocacy/policy experience (specifically in education or early learning policy at the state or national level)

Individuals with experience in business development and growth (such as a child care director who started and runs a child care business in Arizona)
What will you need to apply?
To apply, please complete the nomination application. It should take about 10-15 minutes to complete. You will also be asked to attach a resume (in Word, PDF, or image format) and type in responses to a personal statement which will be used in the ballot if you are selected for the slate. It may be helpful to prepare your responses to these questions before you begin the application.
Imagine someone from outside of the field asks you why early care and education is important. How would you respond?

All board members have strengths and skills that they contribute to the board and to the organization. What skills and strengths will you bring to your board service?

Tell us something about NAEYC or AzAEYC that sparks your interest and passion. Why do you want to serve in this role on the AzAEYC board and/or how will your service advance a well-supported, well-compensated ECE profession?

(Optional) Is there any other information you'd like us to know about your interest in serving on the AzAEYC Governing Board?
What board positions are available?
Member-at-Large (participates in a committee of choice; volunteers for various projects, training events and assignments) – for example, this may be a great role for an early childhood educator at the beginning stage of their career.


President-Elect (leads equity and social justice efforts; serves as liaison between the Board and local chapters; prepares to become Board President over 1 year).


Treasurer (reviews and reports on monthly, quarterly, and annual financials collaboratively with the AzAEYC Business Administrator; reviews and approves purchases with the AzAEYC Business Administrator) – for example, this may be a great role for an Arizona child care owner or director who deals with financials and budgets often.


Vice President of Professional Development (leads the organization's training efforts; serves as a statewide representative in professional learning systems building; chairs the Week of the Young Child planning committee) – for example, this may be a great role for someone with experience coaching, providing training or technical assistance.
Timeline 
Applications open 10/2/2023 and close Saturday 11/25/2023.

The Nominations Committee will conduct virtual interviews as applications come in through 12/5/2023.

The slate of candidates will be sent to active AzAEYC members to vote in December 2023. Voting typically closes by mid December.

Candidates are informed of the results at the end of the voting period in December upon successful board approval.

Board service begins 1/1/2024 and includes onboarding and mentorship support.