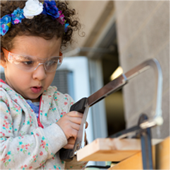 AZToolkit

AZ Toolkit is a comprehensive resource for early learning providers designed to save time, increase quality, reduce costs and share knowledge, with the necessary resources to advance through the quality continuum. All in one location!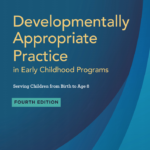 Developmentally Appropriate Practice (DAP)
The fourth edition of Developmentally Appropriate Practice (DAP) is now available from NAEYC. With new research and a focus on equity, DAP elevates the need for active engagement through play, exploration, and inquiry in ways that support the whole child.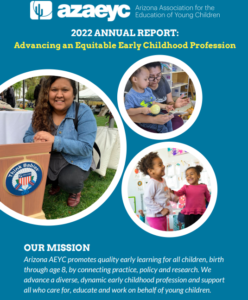 2022 Annual Report
We are so grateful for our more than 500 AzAEYC members across the state! TOGETHER we accomplished a great deal over the past year. Read more about our collective accomplishments in our 2022 Annual Report.
Interested in elevating your voice and the voices of early childhood educators? Want to be a part of the movement to advance equity, racial and social justice in early childhood? Apply now
Read More »
In this video, Loretta Chavez Aja, owner of a Phoenix-area early childhood center, talks about the importance of early childhood education and the support she
Read More »
In this video, early childhood director Shara Jones talks about how her child care center, Prince of Peace Lutheran Preschool, provides opportunities for children to
Read More »