Board of Directors

The AzAEYC Board of Directors oversees the actions and promotes the mission and goals of NAEYC in Arizona. In working to advance the early childhood profession, the AzAEYC Board of Directors supports all who care for, educate and work on behalf of young children.
Mona Qafisheh | President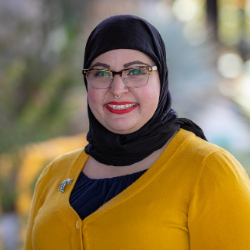 Mona Qafisheh, M.Ed., C.P.M. serves as the Director of Grants and Contracts with the Association for Supportive Child Care which provides early childhood coaching, assessment, and professional development to early childhood professionals, and education for family, friends, and neighbor caregivers and families.  Mona's role includes supporting the organization through the granting lifecycle from identification of potential funding through reporting.
Mona's experience includes directly working with children, families, and staff in early childhood programs for more than a decade and creating and managing the quality assurance system at First Things First. She has facilitated high-quality early childhood professional development through Child Care Resource & Referral and numerous conferences focusing on the needs of early childhood leaders and the continuous quality improvement cycle.
The high return on investment of early childhood education has been proven time and time again, but unfortunately early childhood educators still have to make the case that the work we do is vital.  I am elated to serve on the AzAEYC Board of Directors and have an opportunity to represent and advocate on behalf of my peers and colleagues doing important work across Arizona.
---
Kamaie Clark | President Elect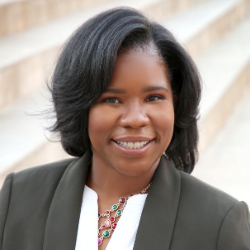 Kamaie Clark, M.Ed., serves as the program manager of school readiness with Southwest Human Development in the Head Start/Early Head Start division which provides quality early learning experiences and comprehensive services for families. Kamaie's roles include support for the program in the area of education, family services, and professional development.
Kamaie's experience includes direct work with children and families, and facilitation of professional development through Maricopa County. She also served as the director of the Children and Youth program at Sojourner Center. With a heavy focus on assisting vulnerable populations, Kamaie's work is centered around access and equity.
Poverty should not be a determining factor in the quality of care and services that a child and their family receive. Considering our children are the future and our most vulnerable citizens, we must advocate for the rights and well being of all children. As I continue through my journey on the AzAEYC board of directors, I look forward to growing as a professional, finding my voice, and having a positive impact the field.
---
Camille Lachar-Lofaro | Treasurer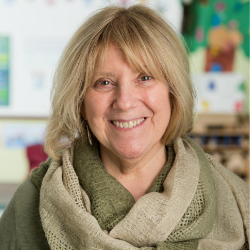 Camille Lachar-Lofaro, M.A. holds several part time positions including adjunct faculty in the Early Childhood Department at Central Arizona College and at the City University of New York (CUNY) School of Professional Studies Early Childhood Division as well as working for Easterseals Blake Foundation as an Education Coordinator, supporting the two Early Learning Centers located on the Signal Peak and Superstition Mountain campuses of Central Arizona College through the NAEYC accreditation process.
Camille arrived in Arizona with almost 30 years of experience working with teachers and administrators, children, families and communities in New York State. She has fulfilled many roles including teacher, director, trainer, mentor, observer, speaker, advocate and board member.
As a founder and former principal of an early childhood training company she has experience in successfully running and growing a small business while serving the early childhood community. The company's tag line "Mentoring early childhood professionals and organizations one relationship at a time" reflects her vision for the field.
Her 19 years of service on the local affiliate board of New York AEYC and four years on the state board has prepared her to serve as an AzAEYC board member. More from Camille on why early childhood programs should invest in NAEYC accreditation.
Service on the AzAEYC Board of Directors supports my passion for the early care and education field as it continues to grow around the core values of respect and relationships. By instilling those values not only in our youngest population but also in the adults who care for them is an investment in our future.
---
Penni Case | Secretary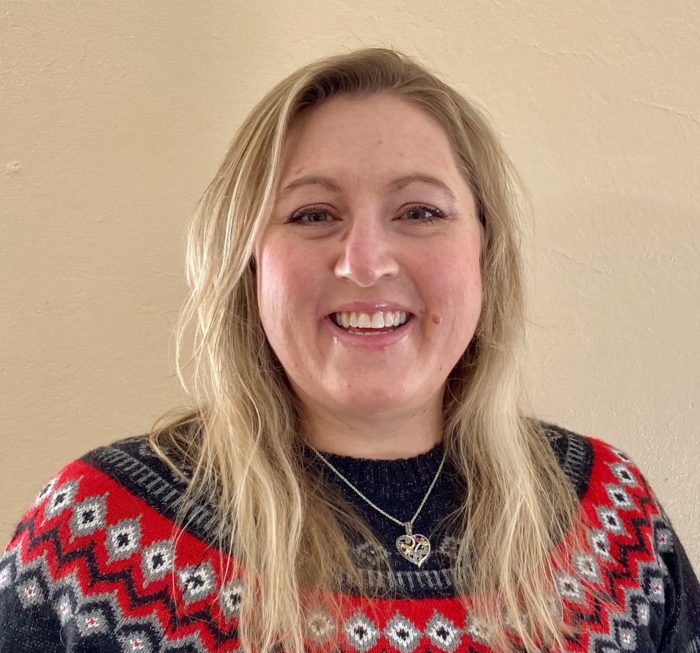 Penni Case, M.Ed. has served as an early childhood special education teacher for over 16 years. Currently, she is the early childhood special education program director in Page Unified School District serving the small, rural community of on the Utah border, surrounded by national forest land and the vast Navajo Reservation.
In her role, she works closely with the community's local Head Start, the tribal Head Start, and with community members to improve access to early childhood care and education.
Penni often collaborates with healthcare professionals to increase early childhood developmental screenings and advocates for increased access through a project coordination system that aims to make the community members aware and access available resources. 
My goal is to help to make the state of Arizona a better place for children and families. The program I oversee is an inclusive preschool that serves as an example of how to provide a high-quality program that services all neuro-diverse students.  It is composed of students who are diverse in terms of racial and socioeconomic backgrounds. It is my passion to keep this program inclusive. I have worked to do so by advocating for funding at the district, community, state, and federal levels. by advocating for quality care and education. Young children are our future, and we need to invest in them intentionally and wisely.
---
Sonia Soto | Member at Large
Sonia Elizabeth Soto, B.A., currently works as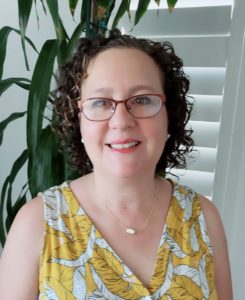 Bilingual Family Childcare Specialist for the Family, Friend, and Neighbor program of United Way of Pinal County. The Family, Friend and Neighbor Program focuses on providing training and materials to in-home childcare providers to care for children ages newborn-5 years.
Sonia's role includes developing Individual Action Plans with each family child care provider based on their unique individual needs, and to plan and facilitate monthly (in-person/digital) trainings and quarterly conferences for the Spanish-speaking family child care providers throughout Pinal County.
Sonia has been involved in the early childhood field for almost two decades, and her experience includes working as a family support specialist for Valle del Sol, teen parenting support specialist for Child and Family Resources, and owning her in-home preschool for 8 years. Through these roles, Sonia has created strong bonds with families, serving as a liaison between the families and early childhood programs and resources.
I am honored to be member at large of AZEYC and to represent the Hispanic community. I am certain the commitment, willingness to serve, and my enthusiasm will be my drive to advocate for the early childhood community in our state.
---
Josefina Garcia
 |
Vice President of Advocacy & Public Policy
---
Susan Randolph
 |
Member at Large – Teacher Representative
---
Beth Frost | Northern Chapter Representative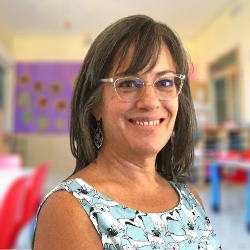 Beth has been a teacher, director, or owner of Foresight Learning Center, an NAEYC accredited center, for 26 years. 
She serves on the First Things First Coconino Regional Council. She pinpoints that role as key in gaining insight to the needs of the community, the resources available, and the collaborative process of implementing strategies for improving the quality of early childcare in Arizona. 
Her work on the Council has led her to become a passionate early childcare advocate. 
Beth holds a Bachelor's Degree in Elementary Education from Northern Arizona University, and has a 22-year-old daughter. 
She enjoys kayaking, biking, walking her dogs, a good cup of coffee and spending time with family and friends.
---
Jini Maxwell | Northern Chapter Representative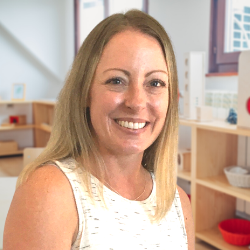 Jini Maxwell is a teacher at Foresight Learning Center, an NAEYC Accredited Center in Flagstaff.
She has been an early childhood educator for 20 years and has taught many age levels from the twos and threes all the way through students in the first grade.
Jini holds a Bachelor's Degree in Elementary Education from Northern Arizona University as well as a Master's in Early Childhood Education. 
She has three children of her own who attend a local public Spanish immersion program. She and her family enjoy the benefits of living in Flagstaff, especially going hiking and exploring the beauty of Northern Arizona. 
---
Judy Basham  | Chair, Valley of the Sun Chapter of AzAEYC
---
Patricia Miranda  | Chair, Yuma Chapter of AzAEYC