Board of Directors

The AzAEYC Board of Directors oversees the actions and promotes the mission and goals of NAEYC in Arizona. In working to advance the early childhood profession, the AzAEYC Board of Directors supports all who care for, educate and work on behalf of young children.
Mona Qafisheh | President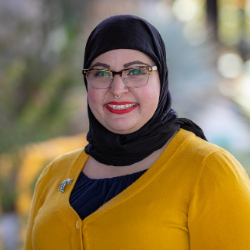 Mona Qafisheh, M.Ed., C.P.M. serves as the Director of Grants and Contracts with the Association for Supportive Child Care which provides early childhood coaching, assessment, and professional development to early childhood professionals, and education for family, friends, and neighbor caregivers and families. Mona's role includes supporting the organization through the granting lifecycle from identification of potential funding through reporting.
Mona's experience includes directly working with children, families, and staff in early childhood programs for more than a decade and creating and managing the quality assurance system at First Things First. She has facilitated high-quality early childhood professional development through Child Care Resource & Referral and numerous conferences focusing on the needs of early childhood leaders and the continuous quality improvement cycle.
The high return on investment of early childhood education has been proven time and time again, but unfortunately early childhood educators still have to make the case that the work we do is vital. I am elated to serve on the AzAEYC Board of Directors and have an opportunity to represent and advocate on behalf of my peers and colleagues doing important work across Arizona.
---
Camille Lachar-Lofaro | Past President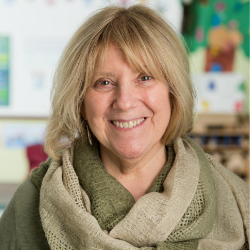 Camille Lachar-Lofaro, M.A. holds several part time positions including adjunct faculty in the Early Childhood Department at Central Arizona College and at the City University of New York (CUNY) School of Professional Studies Early Childhood Division as well as working for Easterseals Blake Foundation as an Education Coordinator, supporting the two Early Learning Centers located on the Signal Peak and Superstition Mountain campuses of Central Arizona College through the NAEYC accreditation process.
Camille arrived in Arizona with almost 30 years of experience working with teachers and administrators, children, families and communities in New York State. She has fulfilled many roles including teacher, director, trainer, mentor, observer, speaker, advocate and board member.
As a founder and former principal of an early childhood training company she has experience in successfully running and growing a small business while serving the early childhood community. The company's tag line "Mentoring early childhood professionals and organizations one relationship at a time" reflects her vision for the field.
Her 19 years of service on the local affiliate board of New York AEYC and four years on the state board has prepared her to serve as an AzAEYC board member. More from Camille on why early childhood programs should invest in NAEYC accreditation.
Service on the AzAEYC Board of Directors supports my passion for the early care and education field as it continues to grow around the core values of respect and relationships. By instilling those values not only in our youngest population but also in the adults who care for them is an investment in our future.
---
Kamaie Clark | Vice President, Advocacy and Public Policy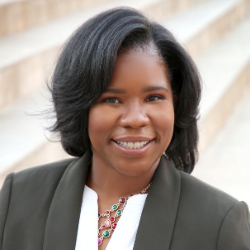 Kamaie Clark, M.Ed. currently serves as the Child Development Center Director at the Sojourner Center. In this role she supports the program which is dedicated to helping protect victims and their children from domestic violence. Previously, she worked as a Professional Development Coach and supported the Head Start Program with Maricopa County providing training, and technical assistance.
Kamaie began her career in California where she grew up. She was first as an assistant teacher at the Salvation Army, while completing her general classes in early education. It was then that she was first introduced to her passion of working in the non-profit sector. Her vision for serving at-risk children and their families was shaped by her various roles as a camp counselor, afterschool tutor, teacher, professional development coach, assistant director, and director. Kamaie values most of all her faith and her family, and contributes her success thus far to the love and support that is poured onto her from them. Kamaie adores her 4-year-old daughter Nia, whom she believes teaches her more lesson than she could ever have learned in a classroom.
Kamaie holds a bachelor's degree in educational studies from Arizona State University, and a master's degree in early childhood education from Grand Canyon University. As an educator Kamaie believes in the lifelong learning journey and looks forward to opportunities that will contribute to her growth and knowledge in the field.
The opportunity to serve as vice president of advocacy and policy is a true honor. I feel a deep responsibility to be the voice of the underserved, to contribute to any and all efforts in advancing equity, and to explore solutions that will address the issues surrounding the minority and indigenous populations. As Maya Angelou once said: "Do the best you can until you know better. Then when you know better, do better." My goal is to embody that idea by operating in excellence and to bring my best.
---
Ann Marie Marino | Vice President, Professional Development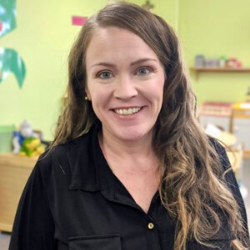 Ann Marie Marino, M.Ed. serves as adjunct faculty in the education department at Mesa Community College.
As an experienced director with a demonstrated history of program development and management in the non-profit sector, Ann Marie is skilled in education, course development, relationship management and community partnerships. She's a lifelong learner with a passion for inspiring and empowering children through adults and holds degrees in human services and child development.
I consider AzAEYC to be the gold standard leader in driving early childhood education forward. Through work such as NAEYC's Power to the Profession movement, our field is moving toward a unified framework for knowledge, competencies, qualifications, standards, and compensation. This work is so important, but there is still much to be done. By creating a professional identity for the field and setting appropriate expectations, everyone will be in a better position to serve young children.
---
Cotillion Sneddy | Vice President, Membership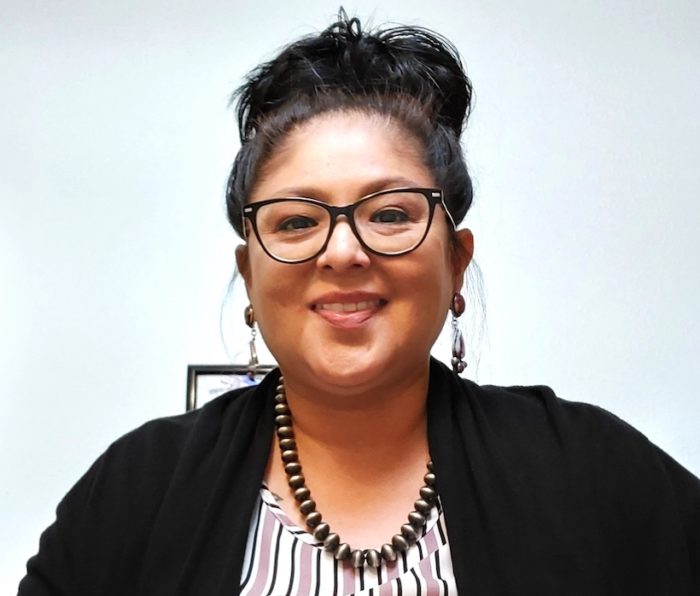 Cotillion Sneddy, M.A. is the First Things First NN Grant Coordinator/EC Instructor-Northland Pioneer College and a Quality First Coach-Association for Supportive Child Care.
She is also an At-Large Member of the Navajo Nation/First Things First Regional Council.
Cotillion serves children and their families by advocating for more resources and quality childcare. Witnessing fair service for all people from all walks of life is a goal in her work in the communities she serves. Educating parents and families about their roles in their child's life is important to Cotillion, as well as providing the support families need. Properly representing such families in making decisions that directly impact them helps to ensure that their voices are being heard and that they do not get left out of the discussion.
Serving as a member on the board for AzAEYC allows me to continue to advocate for the voices of Early Childhood professionals of the state of Arizona and promote equity on behalf of our young children.
---
Penni Case | Secretary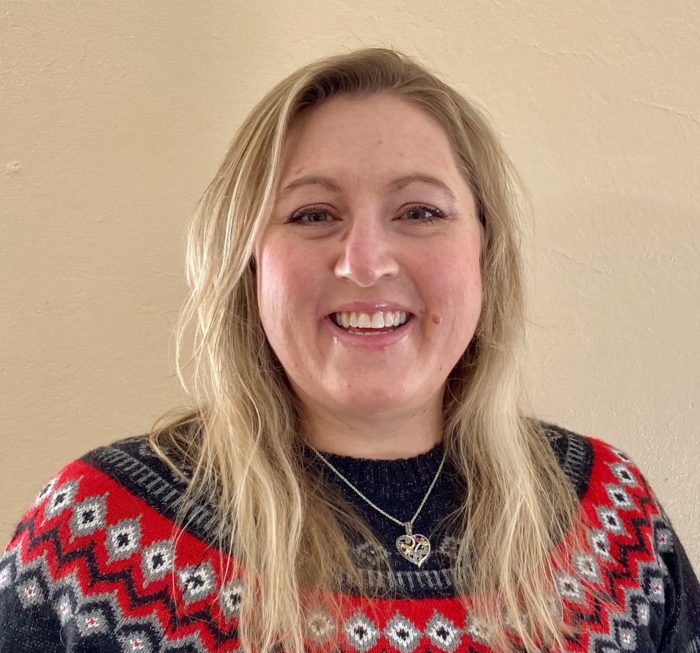 Penni Case, M.Ed. has served as an early childhood special education teacher for over 16 years. Currently, she is the early childhood special education program director in Page Unified School District serving the small, rural community of on the Utah border, surrounded by national forest land and the vast Navajo Reservation.
In her role, she works closely with the community's local Head Start, the tribal Head Start, and with community members to improve access to early childhood care and education.
Penni often collaborates with healthcare professionals to increase early childhood developmental screenings and advocates for increased access through a project coordination system that aims to make the community members aware and access available resources.
My goal is to help to make the state of Arizona a better place for children and familiesThe program I oversee is an inclusive preschool that serves as an example of how to provide a high-quality program that services all neuro-diverse students. It is composed of students who are diverse in terms of racial and socioeconomic backgrounds. It is my passion to keep this program inclusive. I have worked to do so by advocating for funding at the district, community, state, and federal levels. by advocating for quality care and education. Young children are our future, and we need to invest in them intentionally and wisely.
---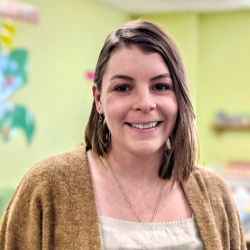 Katie Kurtin | Treasurer
As a recent Master's graduate from the University of Arizona, and a practitioner in the field of Early Childhood Education for 11 years, Katie Kurtin, M.Ed. is deeply committed to the field of early education. She began teaching in a preschool in Tucson and decided to pursue a B.A. in Early Childhood Education. She graduated in 2012 and continued teaching toddlers up to Kindergarten in Tucson. Her master's research includes socially-just teaching and emotional regulation in Early Childhood settings. By serving on the AzAEYC board, she hopes to contribute to the national conversation about the field and advocate for educators and young children within the state of Arizona and beyond.
I feel that I have great responsibility to young children to serve to the best of my ability both as a practitioner and an advocate. I have a lot of hopes and dreams for the further professionalization of the ECE field and the implementation of the most current practices in centers across the state.
---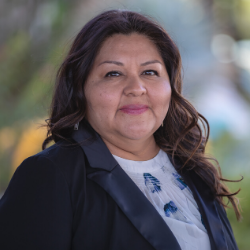 Sherilyn Analla | Member-at- Large
Sherilyn Analla, M.Ed. is a member of the Gila River Indian Community and the Pueblo of Laguna. She is a mother of two sons and a full-time doctoral student in Teaching and Teacher Education at the University of Arizona where she is also a University Supervisor of teacher candidates who are completing their student teaching field experiences through the College of Education.
Sherilyn has worked in the field of early education for 20 years as a teacher and administrator. Her work and research background includes linguistics, Indigenous education and language revitalization, curriculum and instruction, and Indigenous leadership in early education. She was a teacher and Education Coordinator in the Gila River Head Start & Early Head Start Programs. During her time there, she developed and oversaw the implementation of a successful coaching program and data system that strategically improved the overall quality of the organization.
Sherilyn believes that NAEYC and AzAEYC membership offers an opportunity to listen to the many voices within the early childhood profession so that leadership, policy, standards, and professional expectations appropriately reflect not only the culture and languages of these groups, but their diverse perspectives on childhood, family, and community-building.
We must acknowledge that the faces of the families, children, and educators in early care settings are not reflected in early education leadership in Arizona and nationally. It is important to include the voices of these populations – such as the voices of Indigenous and other marginalized groups, including the LGBTQ community and male childcare providers – that are often missing in early education.
---
Daniella Barreras | Member-at- Large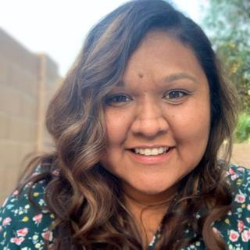 Daniella Barreras, M.Ed. was raised by her grandparents raised in Phoenix, and feels lucky to call the city home. She is a member of the San Carlos Apache tribe and a member of the Hispanic community.
She began her career in the field of early childhood education in 2008. She holds a Master of Education in Early Childhood Education from Grand Canyon University.
She teaches two-year olds at the Solel Preschool which is both challenging and rewarding. She believes that the importance of access to quality early learning programs for young children is crucial in building a strong foundation for the future. She decided to join the board of AzAEYC because she hopes to shine a light for early childhood educators and help spread the word about how important this work is for all families throughout Arizona.
Children are the future. We need to make sure they have access to quality early education and care. I will continue to be an advocate for all young children. I hope to make a difference in my communities and be a voice for those families who feel they don't have one. This is just the beginning for me and I am ready to create positive change in this field.
---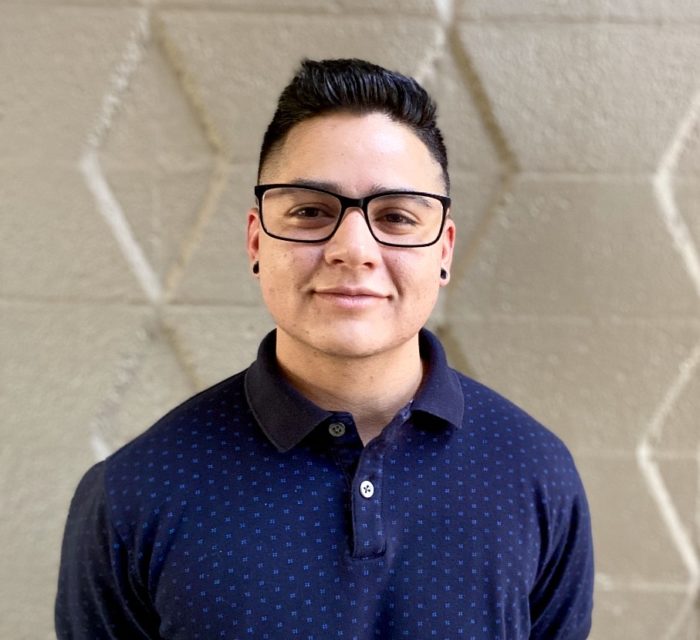 Ysidro Holmes | Student Member-at- Large
Ysidro Holmes (He/Him) is in his last year as a full time student at the University of Arizona pursuing a degree in early childhood education with a minor in government and public service.
With 9 years of teaching experience, he is currently teaching in a Head Start program at Phoenix College. Ysidro serves as the student representative on both NAEYC affiliate boards in Arizona.
As a lifelong learner, I hope to influence educational policy and advocate for young children, inclusivity and higher education in our community.
---
Cynnamon Woodberry | SAZAEYC Representative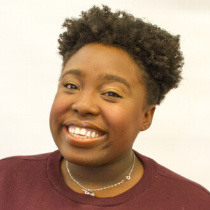 Cynnamon Woodberry is the newly elected Board President of the Southern Association for the Education of Young Children ((SAZAEYC) supports educators and families as a Make Way for Books Early Literacy Specialist, creating high-quality learning environments to foster children literacy and language skills.
With a background in family and child studies, Cynnamon has supported educators in fostering best practice in their classrooms. She has worked with at-risk adolescents through youth diversion programs offered by Girl Scouts of Southern Arizona.
In her work with Child and Family Resource, Inc, she provided support for sexual health awareness and resilience through the GRRRLS Project and also supported the First Things First Great Expectations grant through the infant toddler community of practice, Project BEST.
Cynnamon has previously served on the SAZAEYC Board as a member-at- large, as secretary, and also President-Elect.
Lizbett began her career in the field of early childhood education in 2009 at Arizona Western College Child Development Learning Lab (AWC CDLL) as an assistant teacher for infants, toddlers, and preschoolers. While doing so, she was also pursuing her associates in Early Childhood Education at Arizona Western College. She holds a bachelor's degree in Family Studies and Human Development from the University of Arizona and has been a Head Start teacher at Western Arizona Council of Governments (WACOG).
I truly believe children are the future of the world; and I hope to make a difference, one child at the time, to have a better future for everyone. 
---
Lisa Cobb | Valley of the Sun Chapter Representative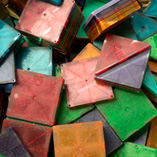 Lisa Cobb serves as Chair of the governing board of the Valley of the Sun Early Childhood Association Chapter of AzAEYC.
She currently serves as Regional Outreach Coordinator for Arizona PBS Education & Community Impact (Educational Outreach) a service of Arizona State University and has worked in the early childhood field for over 40 years.
Lisa has also worked as the director of an NAEYC accredited early education program, and was Iowa State Director of First Children's Finance. She also served as Global Leader for the Early Childhood World Forum with Joan Lombardi, Bonnie and Roger Neugebauer of the 2009 Global Leader cohort, advocating for early child care professionals and assisting them with critical business skills in order to improve the quality of their programs.
As an early child care consultant for pre-schools, Head Start and Pre-Kindergarten programs, Lisa was selected as a Global Leader, representing the United States at the World Forum for Early Child Care in Ireland, Italy, and Hawaii.
I am very passionate about supporting the needs of young children, their families and the early child care workforce and I'm dedicated to ensuring our children and families have equitable learning opportunities that help them to achieve their full potential and become assets to our society. I believe our administrators are the gatekeepers to quality.
---
Beth Frost | Northern Chapter Representative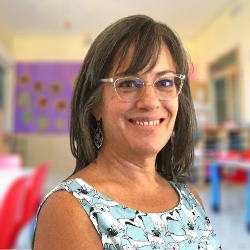 Beth has been a teacher, director, or owner of Foresight Learning Center, an NAEYC accredited center, for 26 years.
She serves on the First Things First Coconino Regional Council. She pinpoints that role as key in gaining insight to the needs of the community, the resources available, and the collaborative process of implementing strategies for improving the quality of early childcare in Arizona.
Her work on the Council has led her to become a passionate early childcare advocate.
Beth holds a Bachelor's Degree in Elementary Education from Northern Arizona University, and has a 22-year-old daughter.
She enjoys kayaking, biking, walking her dogs, a good cup of coffee and spending time with family and friends.
---
Jini Maxwell | Northern Chapter Representative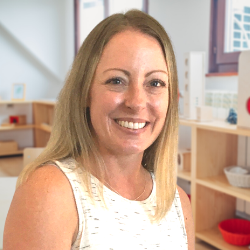 Jini Maxwell is a teacher at Foresight Learning Center, an NAEYC Accredited Center in Flagstaff.
She has been an early childhood educator for 20 years and has taught many age levels from the twos and threes all the way through students in the first grade.
Jini holds a Bachelor's Degree in Elementary Education from Northern Arizona University as well as a Master's in Early Childhood Education.
She has three children of her own who attend a local public Spanish immersion program. She and her family enjoy the benefits of living in Flagstaff, especially going hiking and exploring the beauty of Northern Arizona.