Board of Directors

The AzAEYC Governing Board directs the actions and promotes the mission and goals of AzAEYC.

Melissa Larson Busby | AzAEYC Board President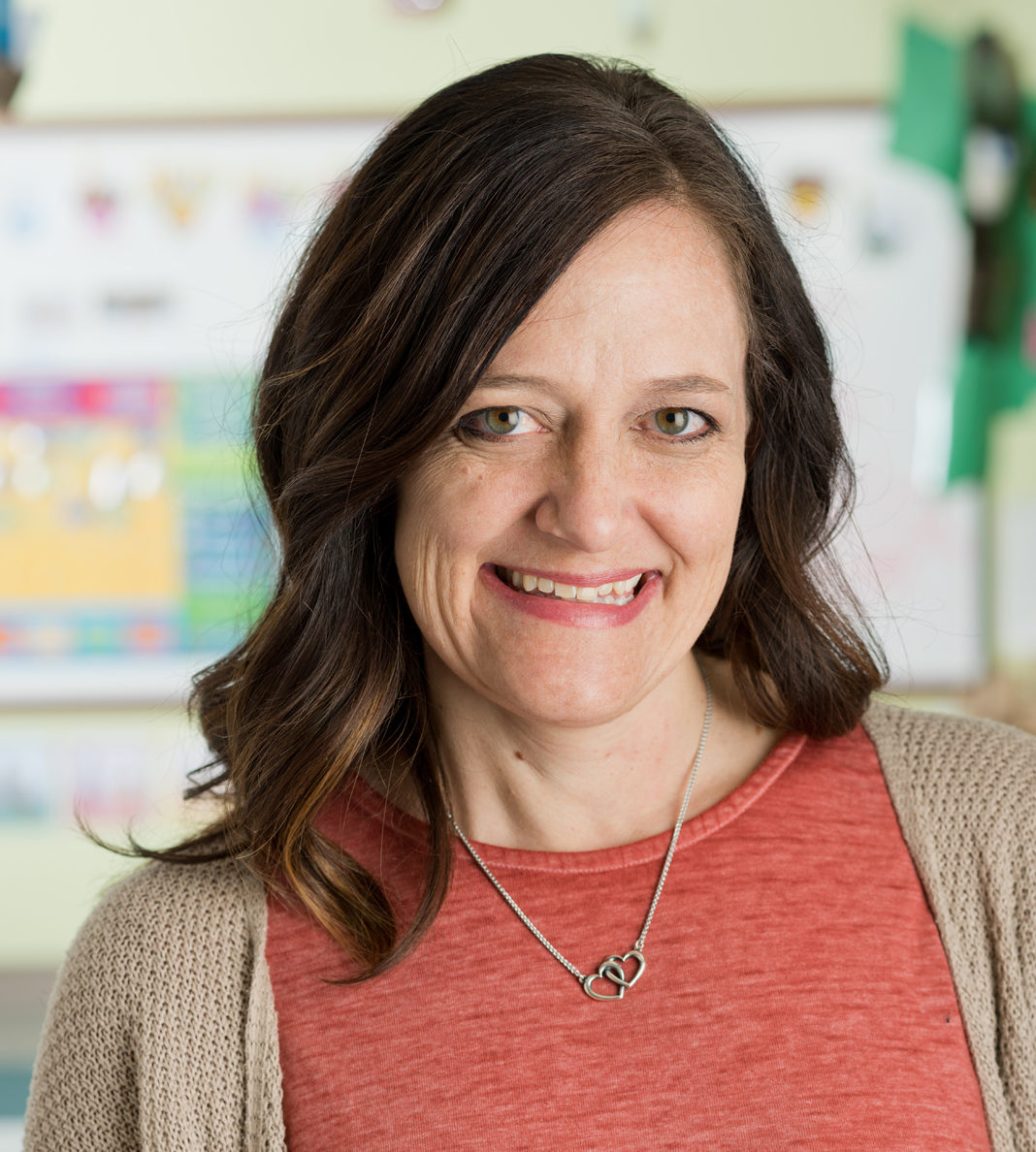 Melissa has worked in the early childhood education field for over 15 years as a play therapist, director of an NAEYC accredited child care program and as a faculty member, advisor and administrator. She currently directs the NAEYC Accredited Early Childhood Education program at Central Arizona College.
By supporting the early childhood workforce, fostering collaborative relationships among systems and respecting the contributions of the diverse AzAEYC members and programs, she is confident that AzAEYC will continue to be an inclusive organizational group of professionals who are the leading voice in advocating for all young children, families and early care and education professionals in Arizona.
"As a mother, I have seen first hand the difference having access to high quality early learning made in the lives of my children. As a professional, I feel strongly it is our responsibility to advocate for every child and family to have the opportunity to access programs and services that will give all children the best start possible."

Eric Bucher | President-Elect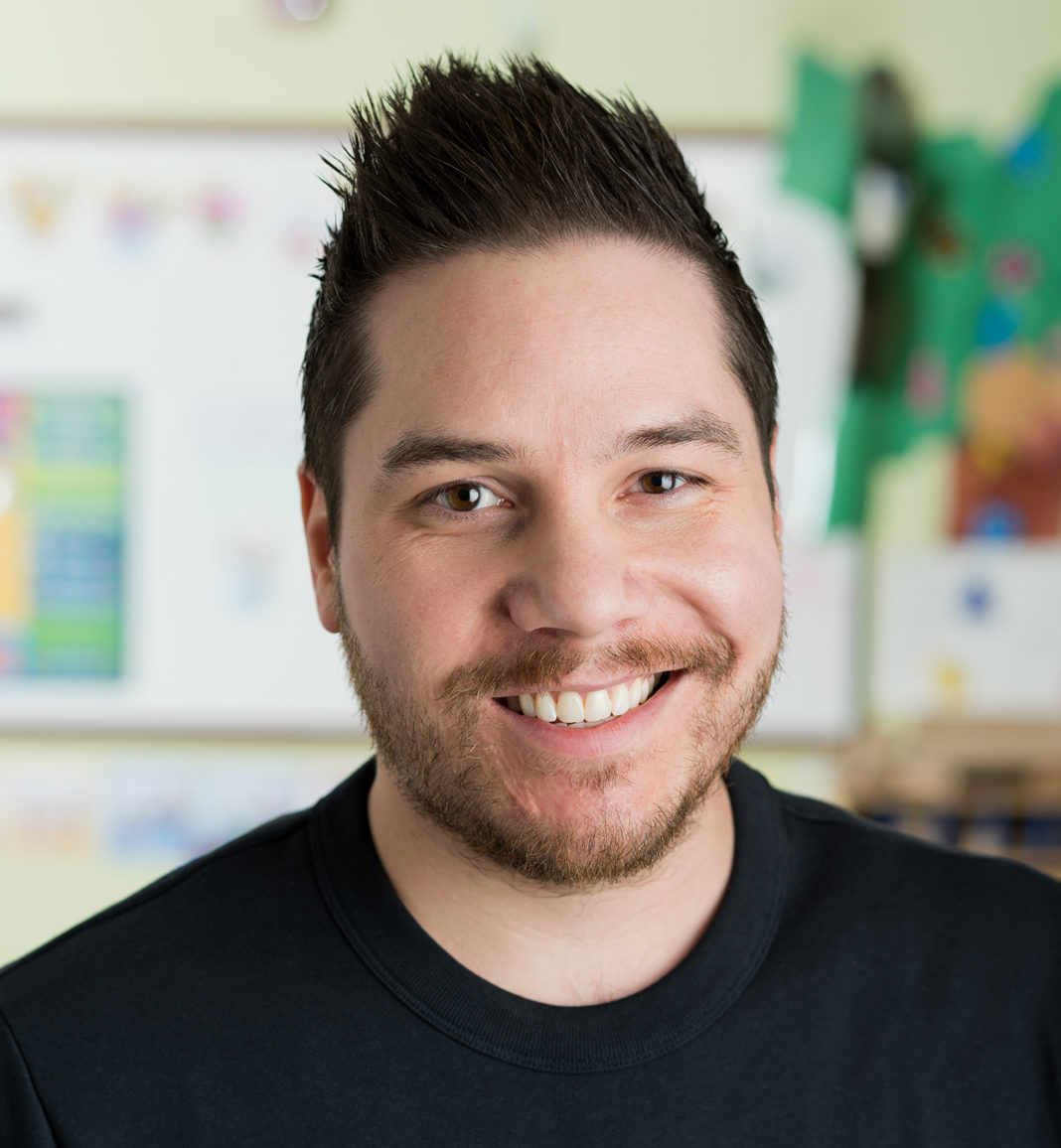 Eric serves as the Preschool Development Grant Administrator, Arizona Department of Education and Part-Time ECE Faculty, Paradise Valley Community College, a NAEYC-accredited A.A.S. program.
Eric has facilitated high-quality early childhood professional development and family engagement with Arizona Science Center, serving thousands of children and adults each year. He has worked to provide job-embedded professional development for educators serving infants and toddlers, constructing and presenting workshops, and both teaching – and learning with – young children. Eric is currently pursuing an Ed.D. in Leadership & Innovation focused on ECE Professional Development at ASU. Eric is the co-author of "Beyond Bouncing the Ball" published in NAEYC's Young Children.
"Collaboration is one of the most important components in strengthening early childhood systems. Serving on AzAEYC's board provides opportunities to learn with and from fellow early childhood colleagues, support concerted efforts in quality improvement around the state, construct innovative solutions to problems facing our field, and sustain the work for a stronger future for Arizona's children, their families, and early childhood professionals."

Ben Alteneder | AzAEYC Vice President of Policy and Advocacy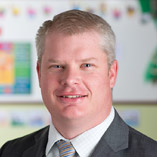 Ben is the Chief Legislative Liaison for the Arizona Department of Corrections and holds a Bachelor's Degree in Political Science from Arizona State University with a certificate in American public policy. Ben has over 13 years experience and expertise in advocacy and government affairs having served in various capacities at the state legislature, public agencies and the private sector.
"NAEYC is an important partner in the early childhood system and movement. As a father, I know that it is imperative that Arizona's youngest and most vulnerable citizens have a voice at the local, state and national level. That voice begins with a well-informed membership that has access to their elected public policy makers."

Stacia Emerson | Vice President, Professional Development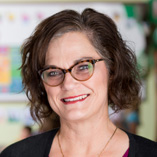 Stacia holds a PhD in Early Childhood Education and has 30 years of experience in the field. This experience is broad – ranging from teaching young children (4's are her favorites), being a standing columnist for an Early Childhood magazine (a decade of child development articles), and teaching and supervising at the University level (approximately 10 years).
Currently, she is a Clinical Assistant Professor in Teaching and Learning at NAU. She teaches a variety of Early Childhood courses and supervises practicum students, which keeps her focused on the early learner and attuned to the current educational environment in Arizona. These experiences and knowledge are magnified by her excitement to share with other educators the joy of teaching with heart.
"I am passionate about joining with leaders in the early childhood profession to raise a voice on behalf of all young children and their families."

W. Aaron Montaño Searles | Vice President, Membership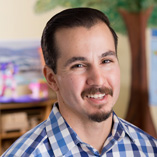 Aaron Searles is CEO of LMC Enterprises, an Arizona-based firm specializing in marketing and communications. An Arizona native, he has lived in Belgium, Mexico and Chile, gaining exposure to different international cultures. He has lived in Phoenix, Tucson and Washington D.C., with frequent stays in Carlsbad, CA.
Aaron has worked for over 10 years with numerous non-profits and has provided his expertise as a consultant. He has staffed the offices of three Phoenix City Council members and a Congressman in Washington D.C. He has also worked in the for-profit sector, providing solutions in marketing, fundraising, outreach and organizational development. Aaron attended the International School of Brussels, Sunnyslope High School, the University of Chile and the University of Arizona. He holds degrees in International Business and Spanish Literature.
Aaron volunteers with diverse non-profit organizations and serves on several boards, including the Encanto Village Planning Committee, Chavez Boxing Foundation and Phoenix Symphony. These align with his interests in child advocacy, the arts and health and fitness. Aaron also owns a boxing gym where he trains a select group of clients.
"I have dedicated my life to creating a better community through maximizing my own potential and that of everyone I touch."

Lena Malofeeva | Secretary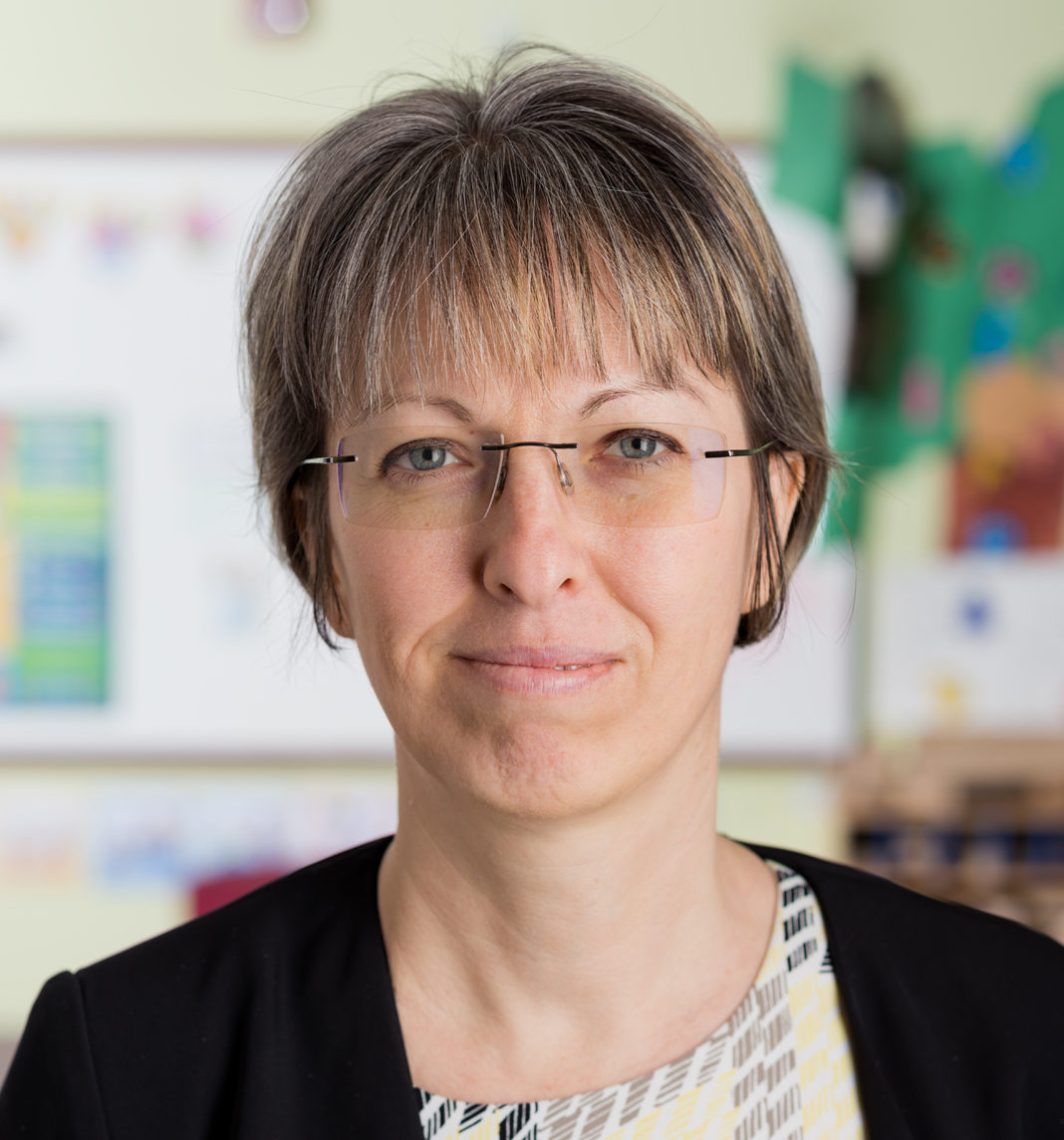 Lena Malofeeva is Vice President and Senior Director of Research at Evaluation Strategies, a company that provides evaluation, grant writing, and technical assistance services. She is a licensed psychologist with Tucson Counseling, Tucson, AZ.
Lena earned a dual Ph.D. from the University of Notre Dame in Developmental and Counseling Psychology with a minor in Quantitative Psychology. Her interests include understanding program and strategy impacts on children and adults and identifying best practices, developing policies that are based on best practices, and ways to promote community collaboration and sustainability using sound qualitative and quantitative methodologies.
Lena has a strong passion for the mission, vision, and values of AzAEYC and NAEYC. She has worked at the national and state levels and has presented to multiple audiences and stakeholders. She has extensive experience in program evaluation, design and statistics, evaluation of systems, partnerships, alliances, management of complex data systems, and estimating complex models.
"My goal is to help to make the state of Arizona a better place for children and families by advocating for quality care and education. Young children are our future, and we need to invest in them intentionally and wisely."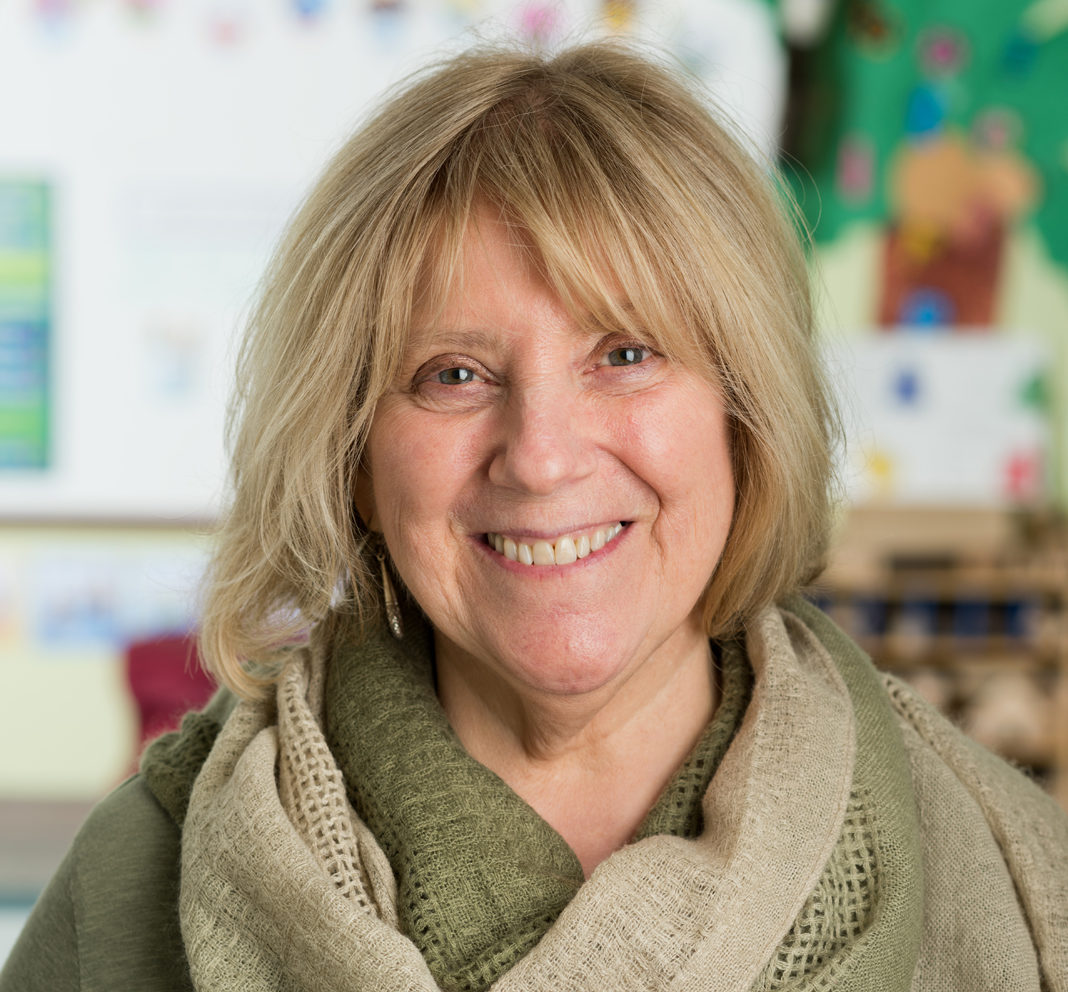 Camille Lachar-Lofaro | Treasurer

Camille arrived in Arizona with almost 30 years of experience working with teachers and administrators, children, families and communities in New York State. She has fulfilled many roles including teacher, director, trainer, mentor, observer, speaker, advocate and board member.
As a founder and former principal of an early childhood training company she has experience in successfully running and growing a small business while serving the early childhood community. The company's tag line "Mentoring early childhood professionals and organizations one relationship at a time" reflects her vision for the field.
Her 19 years of service on the local affiliate board of New York AEYC and four years on the state board has prepared her to serve as an AzAEYC board member.
"Service on the AzAEYC Board will support my passion for the early care and education field as it continues to grow around the core values of respect and relationships. By instilling those values not only in our youngest population but also in the adults who care for them is an investment in our future."

Jonathon Adam H. Gonzales | Member-at-Large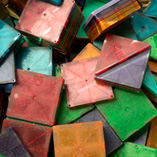 Jonathon worked as the State Director of the Arizona Head Start Association (AHSA) to strengthen member agencies and partners who enhance the lives of young children and families by serving as the unified voice of the diverse Head Start/Early Head Start community through advocacy, collaboration and education.
A former Head Start parent, Johathon has served as the inaugural Regional Director and with South Phoenix Regional Partnership Council with First Things First. He led his council through the needs and assets, strategic and funding plan processes that required consistent re-evaluation to ensure the meeting of organizational benchmarks.
In the past, he worked as the Director of Community Outreach with Children's Action Alliance and Prevention Specialist with Maricopa County Tobacco Education and Prevention Program. He is an alumnus of Brophy College Preparatory and Arizona State University and grew up in the West Valley. He serves in the Arizona Army National Guard as a 2nd Lieutenant with the 3666th Maintenance Company.
Jonathon is married with 3 children ages 20, 18, 13.
"I was a Headstart dad. I learned so much from those early years on how to be a better parent, and how to engage my children in their learning."

McKenna Knapp | Member-at-Large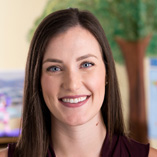 McKenna Knapp is a fundraiser at the Arizona State University Foundation. She supports the Mary Lou Fulton Teachers College by advocating for PreK-20+ education and attracting philanthropic investments for the university. In 2017, McKenna joined AzAEYC as a Member-at-Large board member.
McKenna's work in higher education fundraising spans almost 9 years and recently, she attained her M.Ed. in Higher Education from Arizona State University with focus on innovative fundraising strategy and financial budgeting. McKenna's background also includes classroom experience, where she taught health education at both the elementary and post-secondary level. Her experience as a pre-school teacher's assistant throughout her undergraduate experience inspired her engagement with NAEYC and she is thrilled to be apart of the AzAEYC board!
McKenna believes that networks and collaboration are the most important factors to create sustainable educational systems. Her work at the Mary Lou Fulton Teachers College and for the AzAEYC community provides opportunity to promote and support quality education for all students.
"We rise by lifting others."

Lauren Davis | Member-at- Large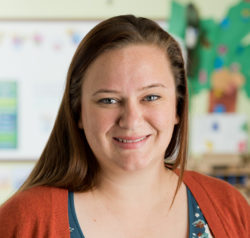 Lauren  graduated from ASU with a BAE in early childhood education and early childhood education special education, and currently works as an early childhood special education teacher.  She has been working in the early childhood education field over the last ten year, and knew from an early age she would be a teacher.  Lauren is excited to take a fresh look at what the needs and challenges are in our local communities, neighborhoods, and schools. In addition she  promises to be a passionate advocate for AzAEYC's mission, and for our children and their future.
"The joy of play, discovering the world with unchecked enthusiasm, and the aha moments that light up a young child's face are why I am so passionate about what I do and early childhood education."

Alicia Durbin | SAzAEYC Representative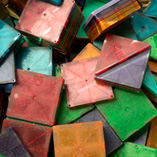 Alicia Durbin has been in the early childhood education field since 2003— teaching, mentoring and working at St. Mark's Preschool & Kindergarten. She has worked as an assistant teacher, a lead teacher and now holds the position of director at the school.  She holds a Master's degree in Education and loves the work of early childhood education.  
Alicia has a 5 year old son and a 24 year old step-daughter. She continues to learn both as an educator and parent on a daily basis from her own children, the school children, and the teachers and volunteers with whom she works. Alicia is honored to be President for the SAZAEYC board, and she is proud to have worked alongside the other board members for the past few years— she is truly inspired by this work. Alicia believes in and supports the work of NAEYC and all of the educators involved with early childhood education.
"Early childhood is a time when everything begins, it is a time when children yearn for love, support, respect and understanding of their changing world.  The professionals who work with young children need the same kind of love, support, respect, and understanding."

Ana Bribiesca | Yuma Chapter Representative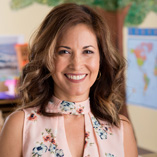 Ana celebrates 25 years with Migrant and Seasonal Head Start and has worked with Chicanos Por La Causa in their Early Childhood Development program as Statewide Education Specialist for the past 17 years. With a  B.A.S. in Early Childhood Education, Ana provides professional development at Arizona Western College through an Arizona PBS grant. Ana has served on the board of the Yuma County chapter of AzAEYC and is strong advocate of professional development within the Yuma County early childhood education community
"I'm passionate about Early Childhood Education! We know the early years are a unique time of child development. My goal is to continue advocating in my community and across the state."

Claire Schonaerts | Valley of the Sun Chapter Representative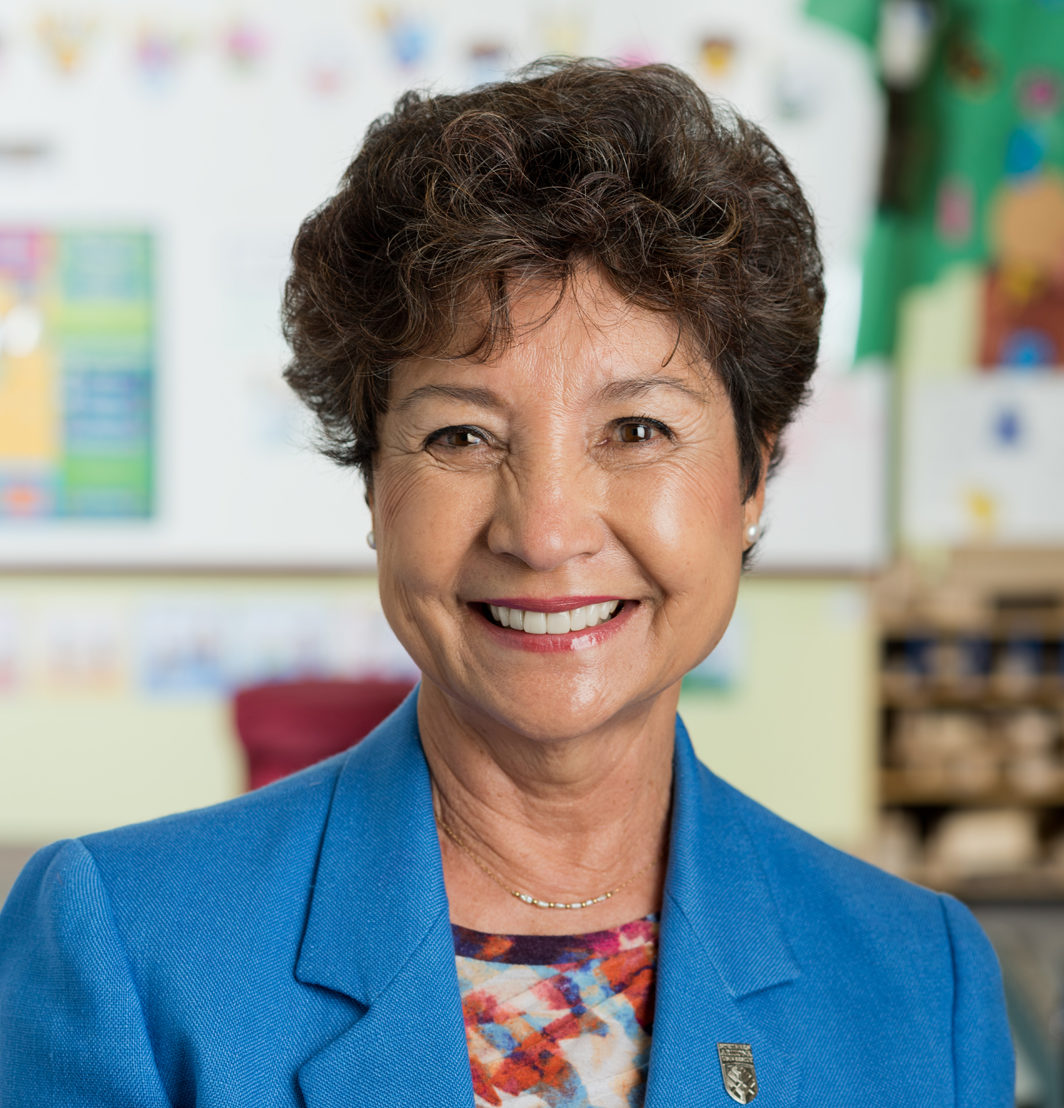 Dr. Claire Schonaerts serves as an Associate Clinical Professor at NAU. She has been in the field of education for over 49 years. Her love for the young learner has given her the opportunity to share the amazing commitments early childhood educators and leaders are doing on a state, national, and global level. As President of VSAEYC, Claire hopes to bring a heightened awareness of community involvement with all our early childhood members.
"Interact with a young child as often as possible. Each one has so much to tell us about what is really important in our world."

Elizabeth Taylor | Northern Arizona Chapter Representative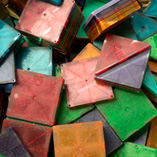 Elizabeth currently works full time as the Executive Director of four multiage, parent cooperative preschool sites in Flagstaff, AZ. She teaches preschool every day at one of the sites and has taught classes in Early Childhood Education at Northern Arizona University for over 20 years.
Elizabeth is the current president of the Northern Arizona Association for the Education of Young Children (NAzAEYC) and serves as advisor to the Northern Arizona University NAzAEYC student chapter. She holds a Master's degree in Elementary Education from Northern Arizona University and has recieved endorsements in the areas of Early Childhood, Reading Specialist and ESL.
When her children were young, Elizabeth was their preschool teacher in the mornings. In the afternoons, she offered certified childcare for DES and took care of children and adults as a certified respite care provider. She also tutored in the evenings and on weekends for those needing reading support. She is a single mom of four amazing, successful children.
Elizabeth has written parenting curriculum and is involved in the Reggio Collaboration Project. With the students at Northern Arizona University, she guides community projects including weekly readings at the library, early childhood fairs, and workshop presentations.
In April, 2017, she was honored by Coconino Coalition for Children and Youth with the Caring For Children Award at the annual Child Abuse Prevention Conference at Little America in Flagstaff. 
"NAEYC is still the most respected institution for research, articles, and best practices indicators. Over the years I have met many passionate people advocating for young children and families. I love working with the Northern Arizona University students the most!"