By Katie Kurtin | February 7, 2020
My name is Katie Kurtin and I am looking forward to serving on the AZAEYC Governing Board as Treasurer.
My personal and professional goal is to help build a safer, kinder and braver world for all children. Creating space, support and understanding for children helps them grow into their most authentic selves where they feel confident, connected and loved.
AzAEYC's dedication to equity and justice for all children aligns and offers a platform to advocate for making quality ECE programs more accessible to all families. Arizona has a lot to offer — and has a lot of room to grow.
Growing up in the desert
I was born and raised in the Tucson desert and cherish my childhood memories that are mostly comprised of playing in the mud and building bike jumps and forts with my brother John.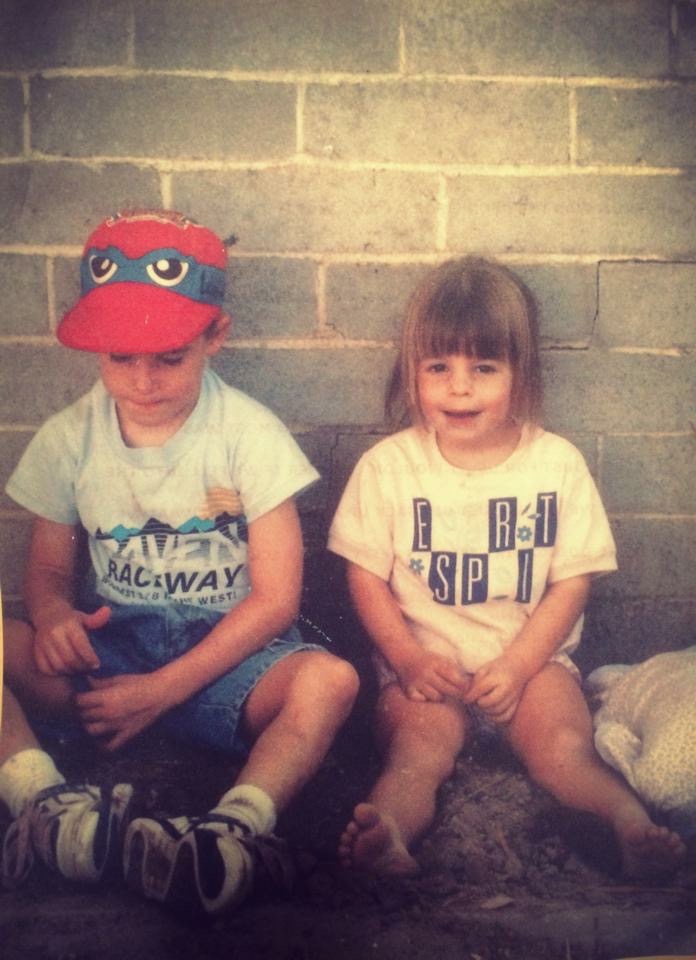 Another huge part of my identity and my childhood is art. Creativity has been a consistent practice and form of therapy throughout my life. I feel strongly that the arts serve an innate need in children that nothing can replace.
As poetically stated in Reggio- Emilia founder Loris Malaguzzi's poem and manifesto "The Hundred is There," children need opportunities to express themselves through a variety of media. Children have "one hundred languages" to express their identity, needs, emotions and personalities. The arts provoke children to use these languages to build a better understanding of themselves and the world around them.
Connecting theory to practice
In 2016, I organized a small collaborative of children ages 3- 13 called Children of the Desert. Through a series of workshops, they created their own installation in Monsoon Collective, a local Tucson popup gallery.
"Beginner's Mind: A Reflection on Humanity Through the Eyes of Children," highlighted the important contributions, insights and ideas that children have to offer to both the art world and society. Their work was showcased alongside established artists from all over the country.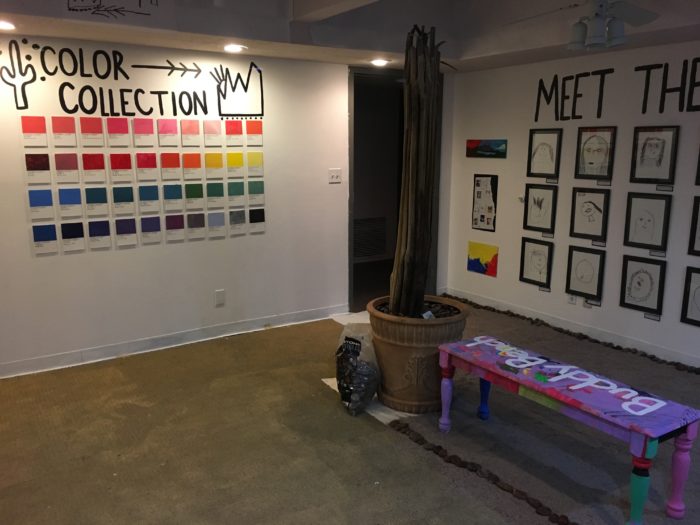 Research and application
In 2019, I received a master's degree in Teaching and Teacher Education from the University of Arizona. My research focused mainly on social justice, child development and the relationship between brain research and child behavior, particularly those behaviors that many find challenging.
I have presented at several NAEYC state affiliate conferences sponsored by both the Southern Arizona Association for the Education of Young Children (SAZAEYC) and the New Mexico Association for the Education of Young Children (NMAEYC). Topics included Socially Just Teaching in Early Childhood Classrooms; Guiding Children's Violent and Aggressive Play; Making Math Intentional and Creating Outdoor Classrooms.
I also co-presented at NAEYC's Annual Conference in 2017 on the connections within literacy and play. In the summer of 2019, I attended a 7 day intensive on Conscious Discipline in Orlando, FL with Dr. Becky Bailey. Conscious Discipline is a trauma-informed social emotional learning and classroom management program rooted in the idea of "adult first, child second."
I have a passion for learning and staying current with research and practices. My mom always says "knowledge is only powerful when it's shared" and this is something that has become a guiding principle in my work and my research.

Moving the profession forward
My consulting work now focuses on empowering adults with trauma-informed information, skills and resources to improve self-regulation, self-awareness and classroom/household management strategies. Inspired by conscious discipline and the "adult first, child second" idea, I believe that we cannot give children what we do not have ourselves.
My work centers around supporting parents in recognizing their innate worth, strengthening the skills they already have and moving closer to their goals as role models, then offer strategies to share their own social-emotional learning with children.
To the AzAEYC board, I bring 11 years of early childhood experience which includes classroom teaching, program coordination, art education, parent-family consulting and professional development. I am passionate about moving the early childhood profession forward through learning and connecting with other educators through professional development.
I am excited to partner with my fellow professionals on the AzAEYC Board to advocate for children and families in Arizona, provide meaningful resources and tools and highlight quality programs in the state.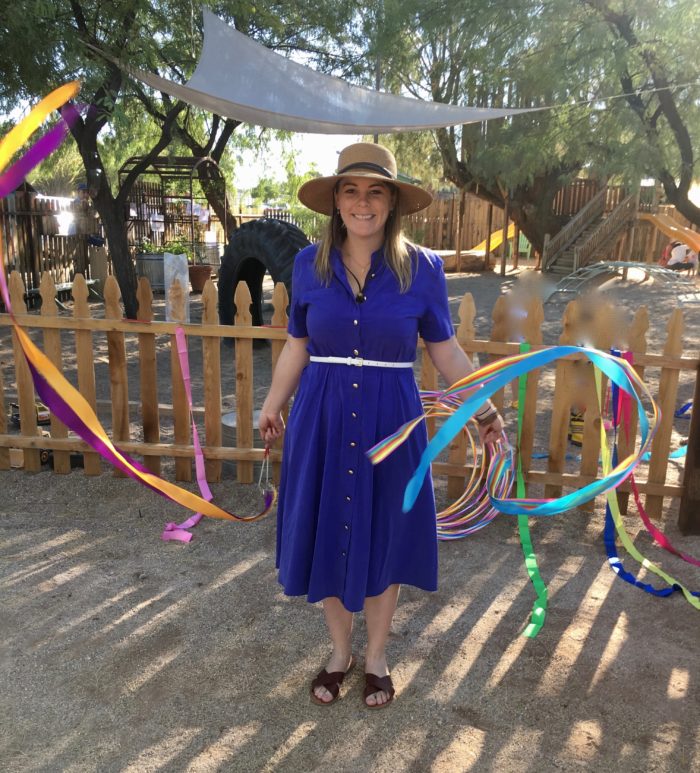 Katie Kurtin, M.Ed. was elected to serve AzAEYC as Treasurer of the Governing Board and began her term in January, 2020. She lives in Tucson.