October 29, 2019
AzAEYC Outstanding Educator Kristie Scharer snagged her dream job after graduating from college: lead teacher in the infant room for a small child care center. Since then, she's taught in New York, Texas and now Arizona as an Instructional Coach for Cartwright School District's Early Childhood Programs. Scharer was honored by her peers with the award at AzAEYC's Annual Meeting on October 5, 2019. 
Beginnings
I am originally from Buffalo, New York. I started my career in Early Childhood Education in 1993 with a work internship at a child care center my senior year of high school.
I graduated from college in 1998 from the State University of New York at Fredonia with a B.A. in Early Childhood Education and a minor in Mathematics. After college, I was hired at my dream job — Head Teacher — in a 6 weeks to 18 months infant room for a small child care center.  
After you graduate from college, everyone you see asks if you have found a job. When I would tell people where I worked, just about every person would get a strange look on their face. They'd ask me why I spent 4 years in college to be a babysitter! A babysitter…if only they knew how important the early years are in a child's development!
Career path
Sadly, I ended up leaving my job.  Due to the low paying wages, I was unable to pay all my bills once I had to begin paying back my college loans. I moved to Phoenix and I began working for the public school system. I have been a classroom teacher in Preschool, Kindergarten, First Grade, Third Grade, Sixth Grade and Reading Intervention K-8. I went back to school and received a Master's Degree in Early Childhood Education from Northern Arizona University, and I hold an Endorsement in both Early Childhood Education and Reading.
I have been one of the fortunate ones, to be able to return to Early Childhood Education and earn a livable wage. The Cartwright School District has expanded their Preschool program over the past several years.  Working for a school district that believes in the benefits and the research connected with high quality Early Childhood education brings me hope that other districts and agencies will follow suit. 
Outside the classroom
I am a wife, mother, animal lover and a life-long learner. I enjoy horseback riding, traveling with my family, and trying new restaurants.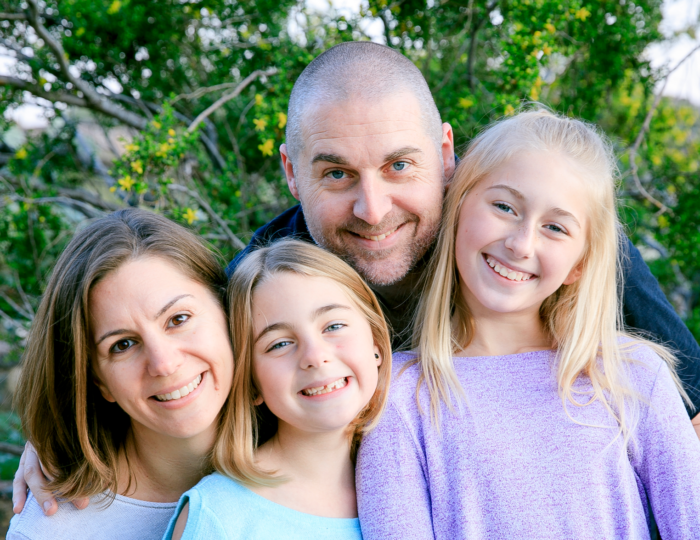 Why I am a member of NAEYC/AzAEYC
Teaching young children is one of the most difficult — yet rewarding — professions out there. I joined NAEYC back in 1998 to be part of a group of professionals that felt the same way I did. I wanted to bring Power and a Voice to this overlooked profession. I wanted to connect with professionals that felt the same way I did. My life has taken me through several states. I am a member of AzAEYC to continue that work here in Arizona.
How AzAEYC can support the profession
I think AzEAYC can best support this mission by continuing to advocate on behalf of Arizona early childhood educators. We need to get the word out about our profession and the profound impact high quality early childhood experiences have on children and their futures. 
What young children teach us
Teaching young children has taught me to have a soft heart and hard feet. Having a soft heart means we need to be empathetic, nurturing and kind. Having hard feet means we need to work hard. We need to be diligent and plan our days, setting up intentional learning experiences that are developmentally appropriate. We also need to keep up on current research and practice.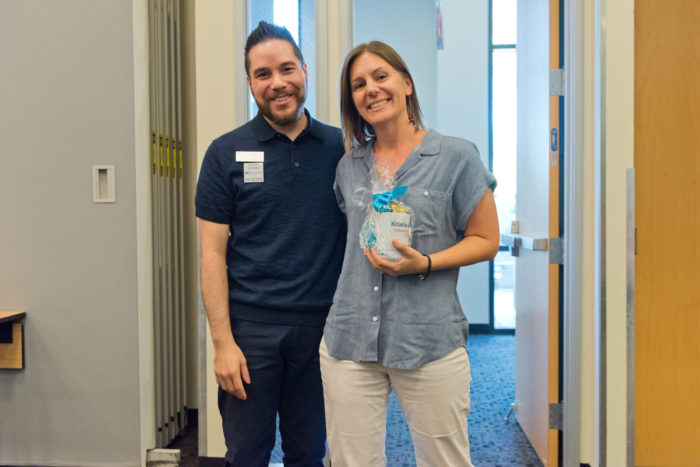 What the public should know about the ECE profession
Up to 90% of brain development happens the first 5 years of life. Ironically, for the majority of children, this is before Kindergarten! We can have a direct, positive impact on how a child develops learning skills as well as social and emotional abilities by providing high quality early childhood education for children.
We essentially have the ability to shape the future. As a country, we need to become more proactive in education than we are reactive.
Interview condensed and edited by Vicki Balint, AzAEYC Media Specialist.
The AzAEYC Outstanding Educator or Administrator Award recognizes individuals who are committed to quality early learning. Nominees should promote teaching practices, curricula, and learning environments that are developmentally, culturally, and linguistically appropriate for every child.
Read about last year's Outstanding Educator Awardee.
.