By Kamaie Clark | August 28, 2020
My name is Kamaie Clark and I am humbled and grateful for the opportunity to serve on the AZAEYC Governing Board as VP Advocacy and Public Policy.
I have always been impressed with what young minds are capable of when they are nurtured and stimulated early on in life. I became especially fascinated by the strength, and resiliency I had witnessed children overcome. I knew going forward that teaching would be my life's work. My goal is to help children unlock the knowledge within themselves, to encourage the hopeless, and to empower the unheard.
This position as AzAEYC's Vice President of Advocacy and Public Policy will give me an opportunity to bring about tangible change. AzAEYC is an organization that embodies my core values and beliefs. The opportunity to advocate for young children is my absolute pleasure. We have a long road ahead of us, and I am one hundred percent up for the challenge.
Born in the East, raised in the West
I was born in New Brunswick, New Jersey — but only recently visited the state for that first time in my adult life. I was raised in Upland, California my entire childhood. I was a "rough around the edges" child who liked to climb trees, ride bikes, swim, and do anything else that allowed me an outlet for my endless energy.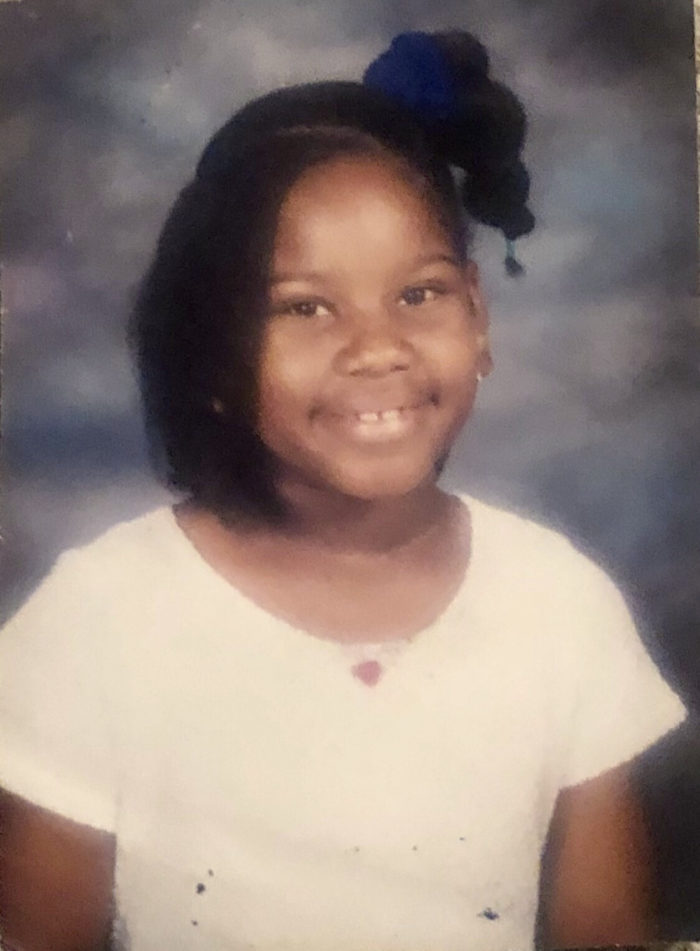 Sports is something I always felt I would have excelled in, but growing up in a single parent household, time and money were limited. So I had to substitute playing AYSO soccer with racing friends on my block. I did finally get the opportunity to play volleyball, and to run track & cross country in high school. These sports contributed to the construct of my character, I learned how to be dedicated, hard working, and a team player.
I was an average student in school, but I was horrible in math which caused a great loss of confidence in my ability to learn. My mother, and one teacher throughout much of my schooling really invested time and energy in me. My 4th grade teacher, Ms. Blaine, planted in my head that I was smarter than I led on. Dr Martin Luther King once said, "Intelligence plus character – that is the goal of true education." I remember learning so many lessons in and outside of the classroom that year.
In the Beginning
As a young college student, I craved the hands-on experience of working with younger children so that I could apply my newly acquired knowledge from my early education intro level classes at the community college. So I started working for the YMCA after school programs, tutoring, and implementing enrichment activities with school-age children. My first job as a preschool teacher was at the Salvation Army, and it solidified my passion for serving at-risk children. Helping children and families fulfilled me in every way and would become the blueprint for my future as an educator.
In 2012, I relocated to Arizona to further my education, and to grow personally and professionally. I had lost my mother to breast cancer and I really needed a change of scenery and a fresh start. I continued to work full-time as a teacher at Bright Horizons for the following three years, while seeking different opportunities to help families.
Education & Practical Experience
While attending Arizona State University, I was intentional about working with organizations that served children at-risk children. I understood how having mentors had impacted the trajectory of my own life in a positive way.I decided to make it a point to do the same for the children and families in my community who are impacted by various types of trauma.
I taught preschool, and toddlers while attending ASU. In addition, I helped organize youth services for Yellow Ribbon events which allowed me the opportunity to impact children with parents who had been deployed. I volunteered at the boys and girls club, and I am currently volunteering with the children's ministry at Faith Christian Center. I worked as a Quality First Coach under the First Things First umbrella, and as a professional development coach for Maricopa County's Head Start Program. In 2019, I received a Masters Degree in Early Childhood Education from Grand Canyon University, and I have continued to seek opportunities to expand on my practical knowledge in the field as an early educator.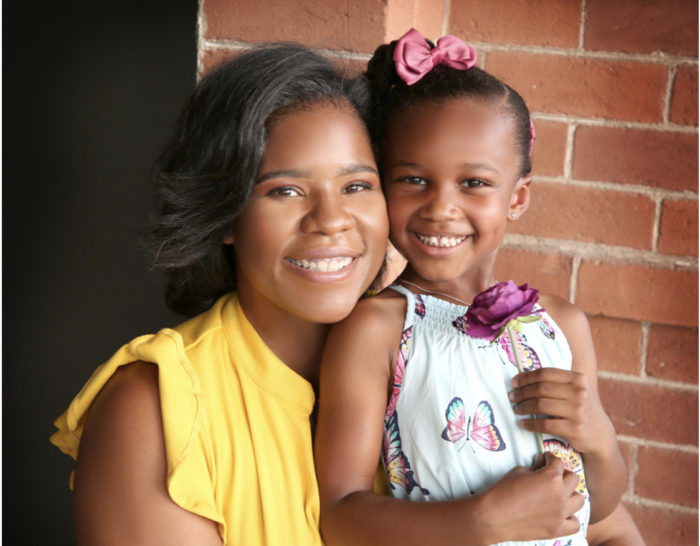 Power to the Profession
My current work is now focused on helping children and families impacted by domestic violence. As the director of children and youth services I have a responsibility to not only help the families, but to also lead my teaching team and support them through trauma informed practices. My goal is to help educators feel valued, and empowered to pursue their educational goals.
As a former teacher I have felt the feelings of being overwhelmed and under appreciated, so I make a conscious effort to promote self-care. The initiative to advance the profession to reach new levels that are equitable, unified, and diverse is a passion that I look forward to pursuing through my position on the board.  
Kamaie Clark, M.Ed., serves as the Child Development Center Director at the Sojourner Center and as AzAEYC Governing Board Vice President for Advocacy and Public Policy.