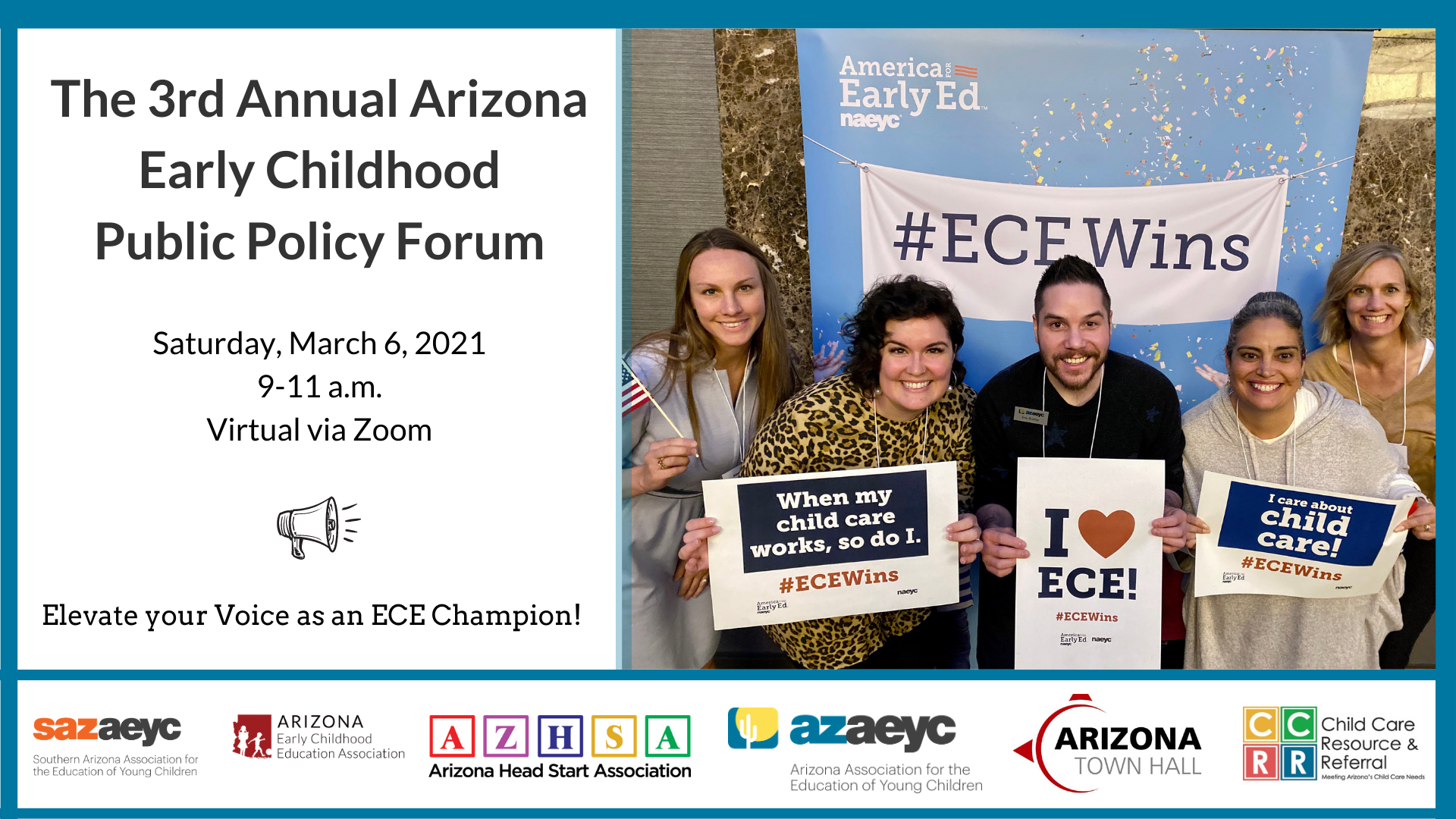 The 3rd Annual Arizona Early Childhood Public Policy Forum
Sharpen your advocacy skills and help advance a stronger, equitable, and more vibrant early childhood for Arizona's young children, families, and early childhood educators! Elevate your voice. Learn with policy leaders and advocates, explore local and state resources, and refine your skills to be an informed and effective advocate for the Early Childhood Day at the Capitol on March 9 – and beyond!
Saturday, March 6, 2021
9-11 a.m.
Virtual via Zoom
Featured Speaker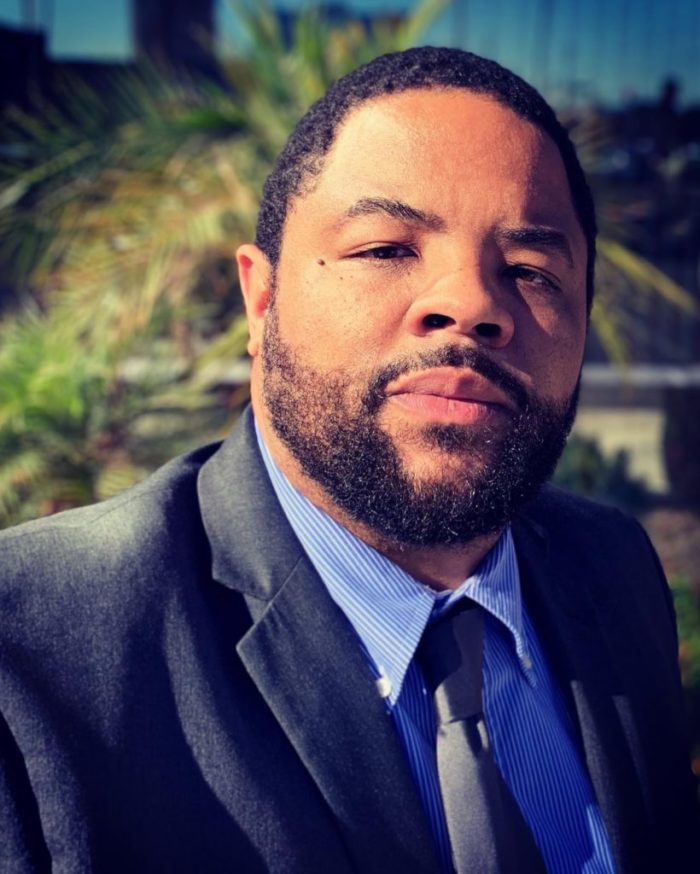 Shomari B. Jackson, MPA serves as Project Coordinator at Southwest Behavioral & Health Services. He developed and now facilitates the South Mountain W.O.R.K.S Coalition, a nationally known youth substance abuse prevention coalition, and the Trauma-Informed Community Building project known as the Community Health and Resilience Program.
Shomari is an adjunct professor for Northern Arizona University's Applied Human Behavior Program, where he also mentors BIPOC students. He holds a Bachelor of Science degree in Psychology as well as a master's degree in Public Administration, both from Arizona State University.
Currently, Shomari serves on several advisory boards including the African Diaspora Advisory Committee of Arizona and the Substance Abuse Coalition Leaders of Arizona. Shomari is an experienced trainer in topics of Trauma, Harm Reduction, Substance Use Prevention, Community Development and Sustainability, Capacity Building and Leadership.
Shomari will share insights on how meaningful engagement in the systems change process — and trusting community relationships — can serve as a means of healing. Our colleagues at Arizona Town Hall will offer a reflective workshop during the forum around Creating a Vibrant Community, featuring the 14 interrelated elements of health and well-being. Crucial building blocks also include pivotal social elements like equity, early education, civic engagement, cohesion, and community safety.
Resources
Creating a Vibrant Community
+ Overview of the Arizona Town Hall Process
+ Creating Vibrant Communities: Key Facts
+ Creating Vibrant Communities: Background Report
+ The Pathways to Creating Vibrant Communities: A Panel Discussion with Background Report Authors (Webinar – 56 mins.)
Early Childhood Advocacy
+ High-Quality Early Childhood Education Works (America for Early Ed, 2020)
+ State Data Fact Sheet (America for Early Ed, 2020)
+ Arizona State Fact Sheet (America for Early Ed, 2021)
+ NAEYC Advancing Equity Statement (NAEYC, 2019)
Advocacy Tools
+ Find Your Legislator (Child Care Aware of America, 2021)
+ Access the Request to Speak System (If you don't have an RTS account, we'll create one for you. Let us know in the webinar survey).
+ Data, Talking Points, Resources (America for Early Ed, 2021)
+ Spring 2021 ECE Advocacy Sessions
+ Resources to Take Action (First Things First, 2021)
+ Sign up for AzAEYC e-Letters to stay up-to-date on ECE advocacy
---
We are proud to partner with our colleagues at Arizona Town Hall to offer a reflective workshop during this forum around Creating a Vibrant Community – environments that tap human, constructed, and natural capital to thrive and grow together.
A certificate of professional development for 2 hours is available after completing a brief survey. This webinar will be recorded.
This event is offered at no-cost thanks to funding from Robert Wood Johnson Foundation through Child Care Aware of America and NAEYC.