November 4, 2019
Tori Mueller, AzAEYC's 2019 Rhian Evans Allvin and Joshua J. Allen Scholarship awardee, is currently pursuing a Bachelor's Degree in Elementary and Early Childhood Education at Northern Arizona University.
We asked Tori about the challenges and the rewards of her decision to study early childhood education, her experiences in the field, and what she hopes to accomplish as she works toward her next degree.
Current work in the ECE field
I am a teacher aide at St. Maria Goretti Preschool and Kindergarten in Scottsdale in the pre-K classroom where the students are 4 years old and turning 5. I have an associates degree in Elementary Education from Scottsdale Community College. I plan to student teach in Fall 2020 and graduate from NAU in December 2020.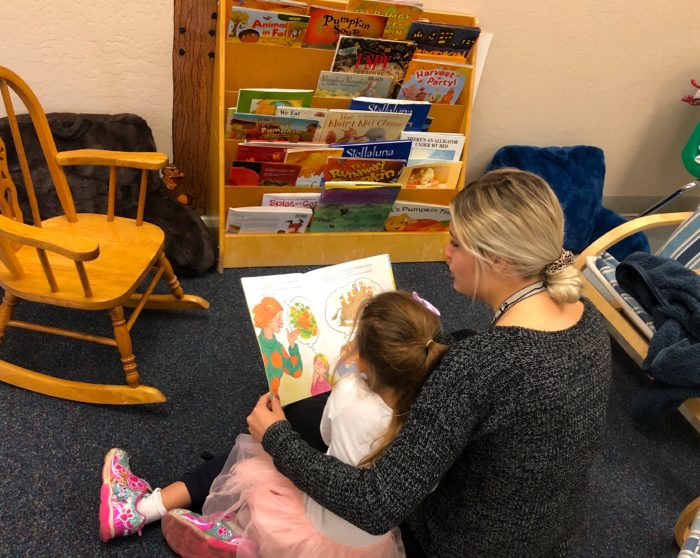 Why ECE?
I chose early childhood education because I have always loved children.
I am the oldest of six, and I have always loved to take care of my siblings. I began watching children as a baby sitter at 14, and I also taught swim lessons.
Current studies of interest
We are learning about social studies and family dynamics. What has been most helpful is my practicum. I can go to other classrooms and observe different teachers and styles, and I've learned the most from doing that.
Challenges
When I started college, everyone tried to talk me out of majoring in early education because of concerns about not making enough money. So, I began studying physical therapy and working with the elderly. I realized it just wasn't for me. I decided to start working at a preschool, and there I realized what I really wanted to do. I enjoy going to work, and being in the classroom, sharing the ups and downs of every day with the children and my fellow teachers.
Fitting it all in
The biggest challenge in my work day is adjusting to each child and their different needs, moods and challenges that happen during the day. The biggest challenge that I face outside of my workday is trying to fit everything in — balancing work, school and practicum hours. My favorite way to relax is to workout or do yoga.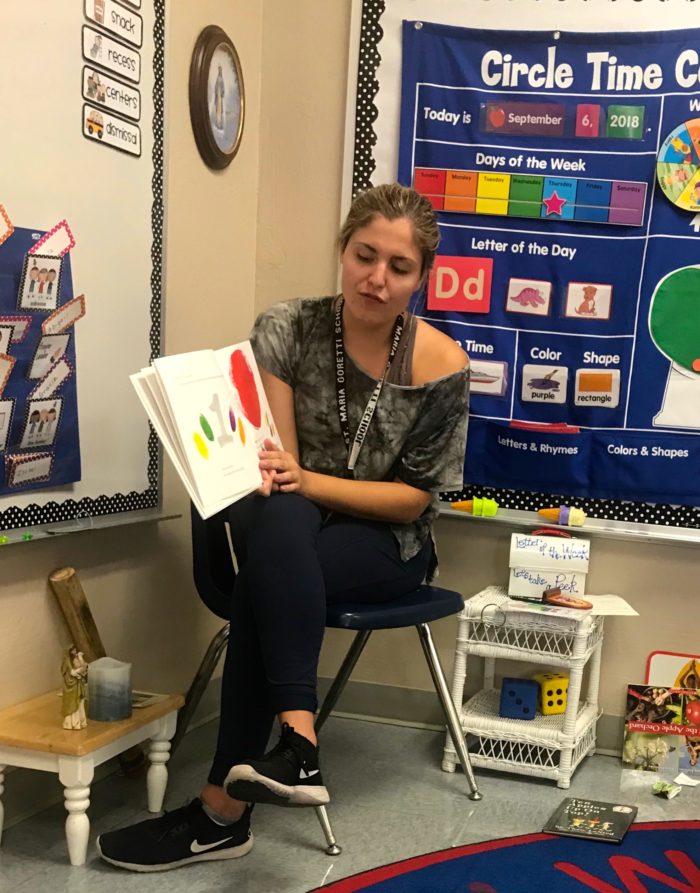 Why I love my work
I love early childhood education because no matter what kind of mood you are in, when you walk into a classroom full of smiley 4 year olds, there is no way to feel unhappy! I think the most rewarding part of my job is seeing the children learn, grow and make progress throughout the year.
How will this award help you meet your goals?
I applied and thought it was worth the try but didn't expect to be chosen. The award will help with anything I need to pay for, tuition, expenses, etc. Everything helps!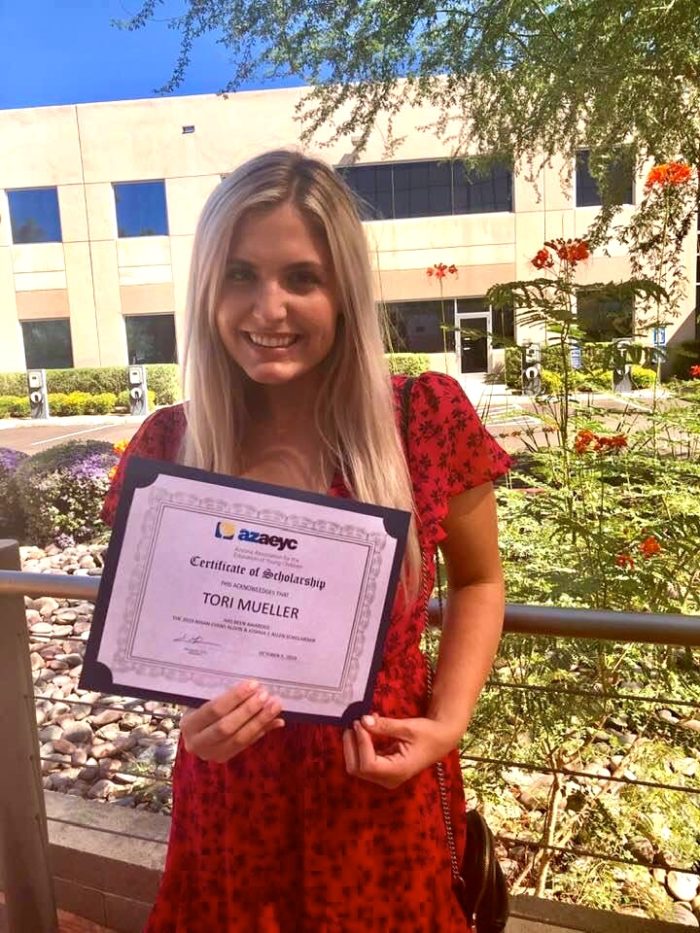 Why be a member of NAEYC/AzAEYC?
St. Maria Goretti provides NAEYC membership for all of our teachers, and encourages Arizona Registry accounts as well. I became a member when I was given a membership as an Arizona PBS scholar. I am so grateful to be apart of an organization that has the best interest of early childhood students and educators at heart.
What's next?
I want to get my masters degree, but after graduation next year, I will start teaching right away. I may start with kindergarten or first or second grade, but teaching pre-kindergarten is my dream. I hope to continue to support and advocate for early childhood education and educate people on its importance. I think the work that early childhood and all educators do is one of the most important. We are shaping children to be successful in every way possible.
Interview condensed and edited by Vicki Balint, AzAEYC Media Specialist
The Rhian Evans Allvin and Joshua J. Allen Scholarship awards $1,000 to a student attending an accredited Arizona public university or college and majoring in early childhood education (or a closely related field) with an interest in quality early childhood, early childhood public policy, and advocacy efforts on behalf of young children and families. Learn more.