By Dr. Eric Bucher | December 22, 2020
On behalf of the staff and governing board of AzAEYC, thank you for being a member of AzAEYC! And thank for your continued commitment to a more equitable early care and education field in Arizona.
Your voice is powerful. Together as a choir, we can belt out our song.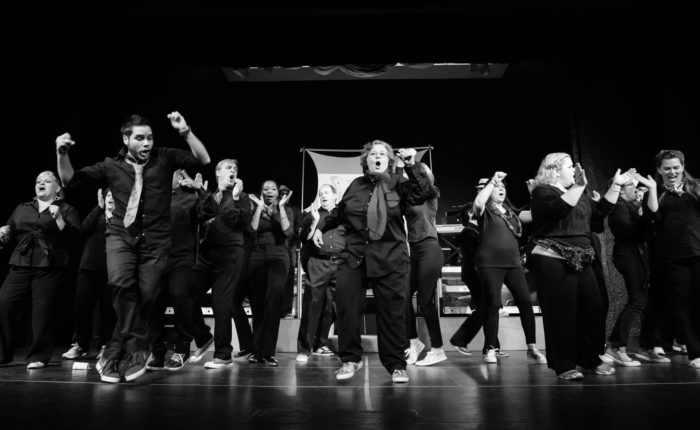 For several years, I sang with an inclusive LGBTQ+ and ally choir whose goal was to bring joy through music. Through the challenges of the pandemic, sadly, performing on the stage has paused.
But music, friends, and family have helped me laugh, cry, heal, and find hope for a better tomorrow.
I am a big Broadway music fan! I've added many songs to my playlist that have gotten me through the day and rejuvenated my spirit and my passion.
Defying Gravity (Wicked)
Ease on Down the Road (The Wiz)
Family (Dreamgirls)
I Wish it Would Rain (Ain't Too Proud)
Raise You Up/Just Be (Kinky Boots)
Seasons of Love (RENT)
The Story of Tonight (Hamilton)
Unruly Heart (The Prom)
You Can't Stop the Beat (Hairspray)
As the year comes to an end, I truly hope that you have the opportunity to rest, relax, and maybe find a little joy in singing a song or two.
YOUR voice is powerful – whether you use it on a stage, to sing with the toddlers in your classroom, to advocate with legislators, or even to sing to your soap bottle "microphone" in the shower.
For every call you made, every email you sent, every message on social media that you shared throughout all of the challenges we faced this year – we thank you. And we heard you! And so did our elected officials.
Together, we can compose a new narrative for Arizona's children, families, and educators – one that is equitable, fair, and just. We look forward to continuing to "raise you up" in the New Year.
Warm wishes for a harmonious rest of the year!
Dr. Eric Bucher is the Executive Director of AzAEYC. He hopes to return to singing in the choir, and also to the stage, in 2021.