In June of 2017, representatives of AzAEYC participated in NAEYC's Professional Learning Institute (PLI) along with colleagues from our local partners, SAzAEYC and VSAEYC.
AzAEYC Board members Melissa Larson Busby (President) and Eric Bucher (Vice President of Professional Learning & Development) traveled from Arizona to attend the conference in San Francisco.
NAEYC's Professional Learning Institute (PLI) empowers the early learning workforce to be active participants in their own learning experience. PLI incorporates new ideas and fresh insights from early childhood experts. The goal is to support early childhood professionals as they strive raise the quality of early education in their own communities.
PLI was formerly known as the National Institute for Early Childhood Professional Development. NAEYC changed the name this year to better reflect the goals of the conference. 
What we learned:
The Opening Plenary Session, "They have Traveled the Road Before Us: Learning from Other Professions," featured Stacie Goffin, Michael Montini, and Dr. Mary Jean Schumann. This session offered three diverse perspectives on how members of certain professions, including  architecture, nursing, (and now, early childhood education) have worked to elevate their respective professions. This session featured information on NAEYC's Power to the Profession Initiative.
The speakers presented an inspiring program focusing on the possibilities that are before us as we move forward to advance the early childhood education profession and advocate for the needs of our workforce.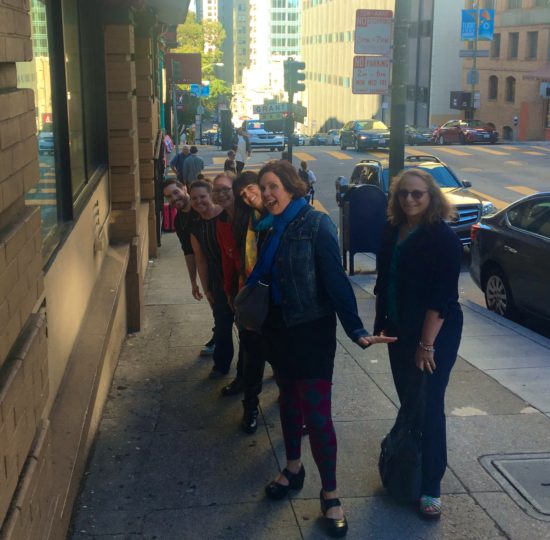 Takeaway from Melissa
My participation in PLI has been an important part of my growth as a professional and early childhood leader. Even after almost fifteen years of attending PLI (15 years!! Wow!), I still find the content relevant, the interactions with NAEYC leaders inspiring, and the connections with colleagues rejuvenating. I can't imagine my path would have brought me to the place I am now without having access to these rich professional development experiences provided by NAEYC.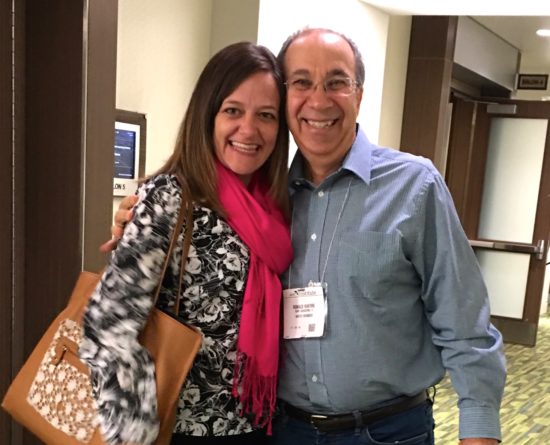 Takeaway from Eric
This was my first experience attending NAEYC PLI! The peer-vetted presentations, facilitated by experts in the early childhood field, were important forums to engage in critical dialogue about issues related to Power to the Profession, learn current research and best practices around shared services support like the AzAEYC Toolkit, and to create strong relationships with key partners from all over the nation.
In particular, I developed a deeper understanding of professional development systems-building which can help AzAEYC, in collaboration with our local and state partners, in our concerted efforts to enhance the quality of professional learning opportunities for our NAEYC members and the professionals who work so diligently to ensure that young children and their families in Arizona are ready for school and set for life. I look forward to future possibilities!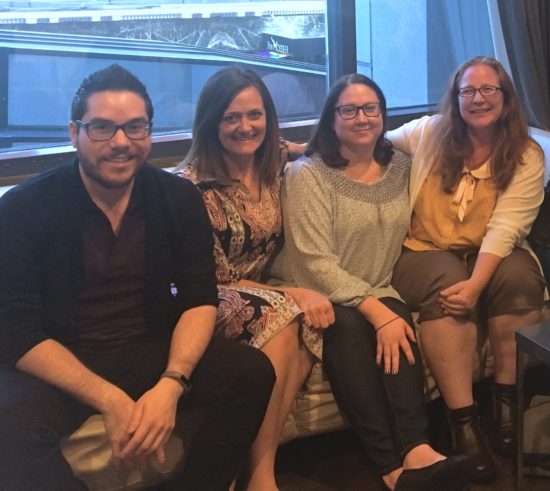 Follow us on Facebook and Twitter to learn more about the Power to the Profession movement in Arizona. 
Learn more about NAEYC's national conferences and how to apply for scholarships through NAEYC's Lasting Legacy program.