The 4th Annual Arizona Early Childhood Public Policy Forum
This event is offered at no-cost thanks to funding from The Heising-Simons Foundation through the National Association for the Education of Young Children.
Sharpen your advocacy skills and help advance a stronger, equitable, and more vibrant early childhood for Arizona's young children, families, and early childhood educators!   
Participants will learn how to tell their story, get advice from policy leaders and community experts, explore local/state resources, and refine their skills to be an informed and effective advocate for the Early Childhood Day at the Capitol on February 24 – and beyond!
Saturday, February 19, 2022
9-11 a.m.
Virtual via Zoom 
Registration is open 1/6 for AzAEYC/SAZAEYC members (your NAEYC member ID is required). General registration opens 1/13. 
Did you register for the 2022 Arizona Early Childhood Day at the Capitol on February 24? If so, it is highly encouraged you attend the Forum on February 19 to prepare beforehand and receive an overview of the logistics/technology for the virtual Day at the Capitol. For more information: https://azchildren.salsalabs.org/ceventazecadatc2022/index.html 
The 4th Annual Arizona Early Childhood Public Policy Forum will take place virtually through Zoom. You must be registered through Zoom in order to receive the video meeting link.
Saturday, February 19, 2022
You can log in as early as 8:55 a.m. to check your audio/video.
9 a.m.                         Virtual session begins
9-9:10 a.m.             Welcome, introduction of collaborating partners
9:10-9:30 a.m.      The Power of our Voices: A Panel Discussion with Parents and Early Childhood Educators
9:30-9:40 a.m.      Break
9:40-10:45 a.m.   
Arizona Town Hall
 Session: Child Care is Integral to Vibrant Communities
10:45-11 a.m.       What to Expect for the Early Childhood Day at the Capitol, next steps and "I Will" statements
11 a.m.                      Virtual session ends
Guest Speakers
Edit Hernandez, Information Specialist, Child Parent Centers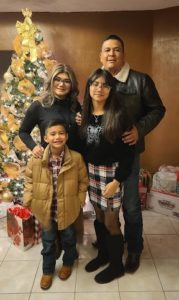 Edit Hernandez currently works as an Information Specialist at Child Parent Centers. She was born and grew up in Agua Prieta, Sonora Mexico. She moved to Tucson, Arizona in 2013. Edit is a former Head Start parent, participated as a Community Representative in the Policy Council, and is part of the Parent Ambassador Program. She has worked in the agency since 2015. Edit earned her bachelor's degree in Touristic Business Administration in 2004 from the University in the State of Sonora in Hermosillo. She worked in the hospitality industry for three years after graduating. Edit enjoys learning about different cultures, and when she moved to the United States, she decided to study and gain a better knowledge and understanding of American culture. She completed an associate degree in General Studies from Cochise College in 2013. In her daily work, she is excited by the collaboration and support of extraordinary people. Child Parent Centers has given her the opportunity to continue to grow professionally. Since she participates in different committees where she can express ideas and be creative, she feels productive and successful. Edit loves spending time with her kids and husband. She enjoys days at the beach as well as breathing fresh mountain air and relaxing from the routine of the city. She feels grateful and fortunate to be surrounded and supported by her family and co-workers.
Kylie Barber, Early Childhood Policy Director, Children's Action Alliance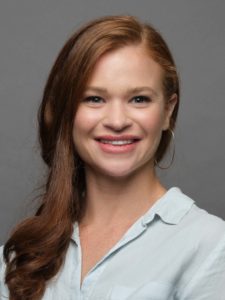 Kylie Barber is the Early Childhood Policy Director at Children's Action Alliance. Prior to joining the CAA team, Kylie worked in Washington D.C. lobbying for federal health policies specifically related to children with rare diseases and their families. Kylie has completed work in early childhood education policy, early intervention program development, and international children's rights. Additionally, Kylie has teaching experience working in both infant and preschool classroom settings. Kylie holds a Master of Jurisprudence in Children's Law and Policy from Loyola University Chicago School of Law, as well as a Master of Science in Child Development with specializations in Infancy and New Language Learners. In effort to maximize the human capital and ensure the well-being of young children worldwide, Kylie recently completed her Master of Legal Studies in International Rule of Law and Security from Arizona State University Sandra Day O'Connor College of Law.