Member Benefits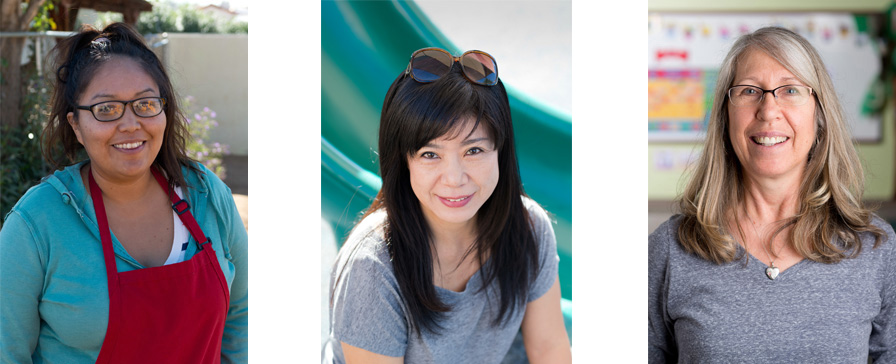 Why join NAEYC/AzAEYC?
Save time and money for your early childhood program
AZ Toolkit is a shared services resource that can be used to assist teachers and directors with cost-saving plans, regulations, and marketing. Reduce the time spent on administrative details, and spend more time on strengthening the quality of your program! Gain instant buying power by joining an existing nationwide pool of purchasers. Save on everything from child care products, office and safety supplies to credit card processing and payroll services.
Stay current with the latest research
Choose from an assortment of publications packed with fresh, developmentally appropriate content ready to use in the classroom. Comprehensive members receive six books a year as part of their membership. Receive the digital version of Young Children, exclusive articles, and previews of new books in the Members Only area.
Save money
All members save 20% on all products in the NAEYC catalog and online store. NAEYC is the leader in publishing books and multimedia based on current research for early childhood educators. You'll also receive reduced rates for conferences and other professional development opportunities, including NAEYC's Annual Conference.
Build your network in Arizona and beyond
Affiliates are leading voices for early childhood education in their communities or state legislatures. Attend local and state Affiliate conferences, professional development events, and networking opportunities. Help AzAEYC work to raise understanding and support for high-quality early childhood education among policy makers and the public.
Advance your career
NAEYC offers many opportunities for members to get involved. Like to write? Be a consulting editor for publications. Interested in building the ECE community? AzAEYC offers volunteer leadership opportunities through board membership.
NAEYC/AzAEYC offers several membership categories. Which one is right for you? NAEYC/AzAEYC benefits to educators across the state and the country. Join us!
Membership levels
Premium Membership – $150
Maximize your access to NAEYC with the NEW Premium membership. NAEYC Premium members receive all of the benefits that Regular and Student members receive an additional four additional print publications and a $20 coupon to purchase a book of your choice in our online store. This membership category provides unparalleled access for professionals who are committed to staying up-to-date with professional resources and best practices in early childhood education. To see the current Premium publication benefits, click here. 
Standard Membership – $69
As NAEYC's most popular membership option, Standard Membership is your ticket to our wide variety of member benefits, including: discounted registration fees for NAEYC conferences, a 20 percent discount on items in the NAEYC online store, the NAEYC periodical of your choice, discounted professional liability insurance and more. Standard membership ensures that you're fully equipped for success as a professional. Join
Entry Level Membership – $30
Are you a student or young professional joining NAEYC for the first time? This membership option is designed specifically for you! This digitally-based introduction gives you access to the latest content, resources, peer networking, and more at an unbeatable price. Join
Family Membership – $35
NAEYC's brand NEW membership level is designed for members outside of the early learning profession, such as parents, other family members, and early childhood advocates. Is your child ready for kindergarten? What IS DAP? Is play really that important? 
With access to NAEYC's extensive suite of resources for families, you'll learn about the cutting-edge research, best practices, and policies impacting your child's earliest learning experiences.Join
NEW! Membership Auto-Renewal
It's now easier to make sure your membership and benefits never lapse. During the join and renewal process, select to renew your membership automatically each year.