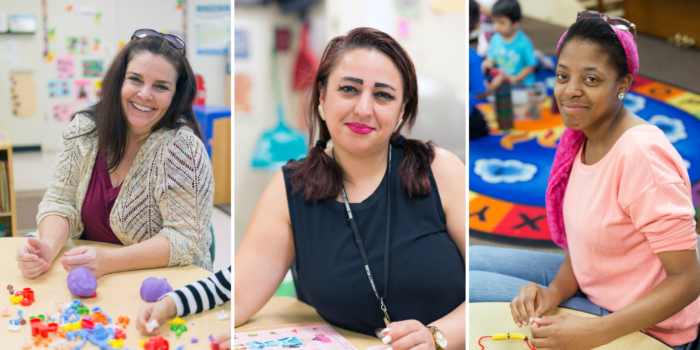 Member Benefits
Why join NAEYC/AzAEYC?
NAEYC/AzAEYC supports all who care for, educate, and work on behalf of young children by advocating for what we know to be right for children and for educators. Wherever you are in your journey, there's an NAEYC membership for you!
Stay current with the latest research
All members save 20% on all products in the NAEYC catalog and online store. NAEYC is the leader in publishing books and multimedia based on current research for early childhood educators. You'll also receive reduced rates for conferences and other professional development opportunities, including NAEYC's Annual Conference.
AzAEYC members receive discounts on AZToolkit, a subscription website packed with resources built specifically for the early ed profession. Log in to ONE site and quickly find everything you need to run your program right at your fingertips.
Build your network in Arizona and beyond
Affiliates are leading voices for early childhood education in their communities or state legislatures. Attend local and state Affiliate conferences, professional development events, and networking opportunities. Help AzAEYC work to raise understanding and support for high-quality early childhood education among policy makers and the public.
Advance your career
NAEYC offers many opportunities for members to get involved. Like to write? Be a consulting editor for publications. Interested in building the ECE community? AzAEYC offers volunteer leadership opportunities through board membership.
NAEYC/AzAEYC offers several membership categories. Which one is right for you? NAEYC/AzAEYC benefits to educators across the state and the country. Join us!
Membership levels
Entry (Digital) Level Membership ($30)
Entry Level membership is a digitally-based introduction to NAEYC and its diverse professional resources. Are you a student or young professional joining NAEYC for the first time? This is where to start!
Standard Membership ($69)
NAEYC Standard membership ensures you're fully equipped as a professional, with the latest resources, events, research, discounts, and more. Benefits at the Standard level include ALL Entry Level benefits, plus:
Premium Membership ($150)
NAEYC Premium membership provides unparalleled access to NAEYC's robust suite of member benefits. Premium members receive ALL benefits at the Entry and Standard levels, in addition to:
Family Membership ($35)
This is an exciting membership option designed for members outside of the early learning profession, including parents, family members, and early childhood advocates. Benefits include:
NEW! Membership Auto-Renewal
It's now easier to make sure your membership and benefits never lapse. During the join and renewal process, select to renew your membership automatically each year.