October 18, 2019
It was several months ago when NAEYC Lasting Legacy Scholar Daniella Barreras noticed a message in her inbox about a scholarship program for this year's NAEYC Annual Conference in Nashville. "I read about the conference, she remembers, "and I thought, this would be a great experience as an educator. So I just applied!"
Every year, NAEYC reviews hundreds of Lasting Legacy Scholar applications from members across the country. This year, ten emerging ECE leaders will receive scholarships to NAEYC's Annual Conference. Barreras, of Scottsdale, will join colleagues from Minnesota, Oregon, Illinois, New Mexico, South Carolina, Washington, California, Louisiana and Tennessee to network, learn, and share enthusiasm for the ECE field.
NAEYC Lasting Legacy Scholars may come from different areas of the country, but they share a common goal: a desire to be more — and to DO more — for the early education profession. We're proud to introduce our AzAEYC community to Daniella Barreras, NAEYC Lasting Legacy Scholar and emerging ECE leader in Arizona!
Current teaching position
I work at Solel Preschool in Paradise Valley, a private Jewish school. This is my third year at Solel, and I love being here, working within a toddler-preschool classroom.
About the Lasting Legacy Scholar application process
The Lasting Legacy Scholar application process was super easy and user-friendly on the computer. It had a few 150- word responses to a few questions and then hit submit. With any task, I push forward with a positive attitude and I am always up for a challenge.
Hearing the good news
Christine Herrmann, NAEYC's Director of Development, was the one who let me know I reached the next phase in the application process. They asked for one reference and I picked my amazing boss, Mary Ann Bloom. Then Christine gave me the good news: I was selected as a Lasting Legacy Scholar recipient! I was beyond excited! I thanked her so much for helping through the whole process. I just didn't know what to expect because this was a nation-wide opportunity, but I told myself from the beginning, it never hurts to put yourself out there.
On working in the classroom
I run a classroom of thirteen children with my co-teacher Mr. Anson. Every day is different and so is each child. They range in age from two to three years old. Lately, our work is challenging because the start of the year is new for every child. We are still in the "getting to know you" stage and helping them feel comfortable and safe within our classroom. We make school feel like family in our classroom. We always sit together for snack and lunch, a great way to talk with them and bring language into the room.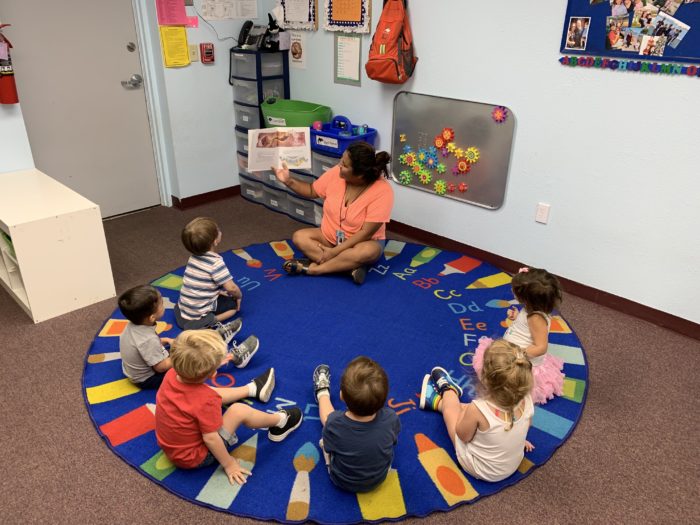 What I love about my school
At Solel, we have specials throughout the week that makes the entire school experience better. We have physical activity program (jump bunch), music, library time, Judaica (learning Hebrew language), and we have Shabbat every Friday. That is the most special time for the entire school, we come together and sing songs, plus a little dancing. We also welcome families that day to come join us. That way we create a strong bridge from home to school. I am truly blessed to be there — that's what makes my job satisfying. And knowing that I am trying my best every day to give them a positive learning experience.
What inspires me
My grandparents raised me; my childhood was the absolute best. We went on road trips almost every other weekend. Every neighborhood kid would be at our house for play dates, sleepovers, birthday parties, and fun. I guess looking back, it gave me insight on how to make every child feel joy, love, and patience. I also know that my childhood gave me the inspiration to strive for the best and work hard to achieve my goals. My grandparents instilled these amazing qualities in me that allowed me to always believe in myself.
Favorite ways to re-charge
I have a small family and love spending time with them — especially my three nephews, Carmine, Max, Lorenzo, and my niece, Camila. Being an aunt brings me so much joy and has pushed me to always do better. I love taking them on adventures, whether it is to the Phoenix Children's Museum, movies or the park! We do everything as a family. I live with my boyfriend Cody and we have a Frenchie (French bulldog) named Budduh. For fun, I love to travel, see movies, go shopping, catch up on reading and also take some nap time with my doggy.
Education and career path
I completed my Master's in Early Childhood Education at Arizona State University last September. That was the last item on my educational goal list. As for as my career goals, I feel that right now I am very happy at Solel. I don't see myself in the classroom forever. I would love to branch out into a director role within a preschool. Further in the future, I'd like to try working throughout Arizona to oversee, create or help develop early childhood programs. I would love to make change at a higher level! For right now, I am happy to be in the classroom with my kiddos.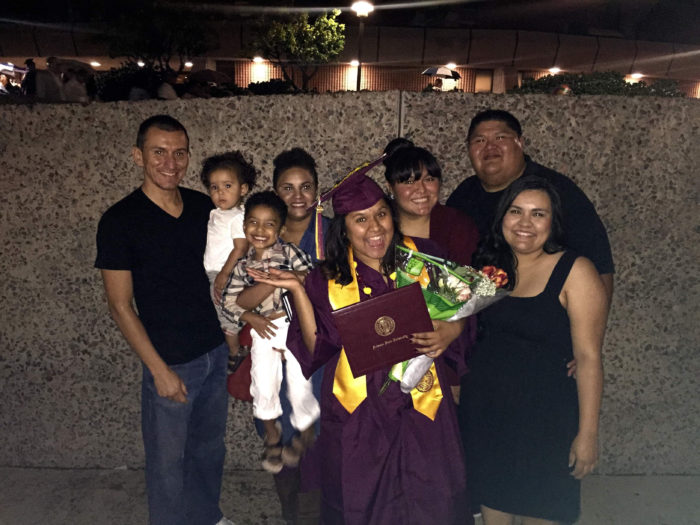 What people should know about ECE
Early childhood education is so important in building a strong foundation for the future! It allows children to gain various skills and help prepare them for life outside the comfort of their home. We help children reach their full potential and grow into who they want to be. The job isn't always easy — it is hard work and full of challenges. But at the end of the day, it is rewarding to know that you can make a difference in young lives.
Nashville bound!
As a Lasting Legacy Scholar, I look forward to meeting other professionals in this field. I am excited to learn anything new that could benefit my classroom and my teaching. I have never been to Nashville so everything will be exciting and new. I am a big country music fan, so I'm looking forward to seeing the city and to hear some good live music and dance. I love traveling to a new places and eating some yummy food!
I'll consider the conference a success if I can just take away one thing and use it in the classroom, whether it is a song to sing during circle time or a way to calm down my students. I am always trying to learn new tips and tricks to make transitions easier, too. I would like to learn more about early intervention and to be able to really help those students that need extra attention.
Interview edited and condensed by AzAEYC Media Specialist Vicki Balint.
Past Leading Legacy Scholars from Arizona include Laura Delmar of Kayenta, who attended NAEYC's Professional Leadership Institute (PLI) in San Francisco. Funded by NAEYC's Building a Lasting Legacy Campaign, NAEYC Conference Scholarships allow emerging leaders to experience the many opportunities for professional development and networking at NAEYC conferences. Know an #EarlyEdPro with a great story? Send us an email.