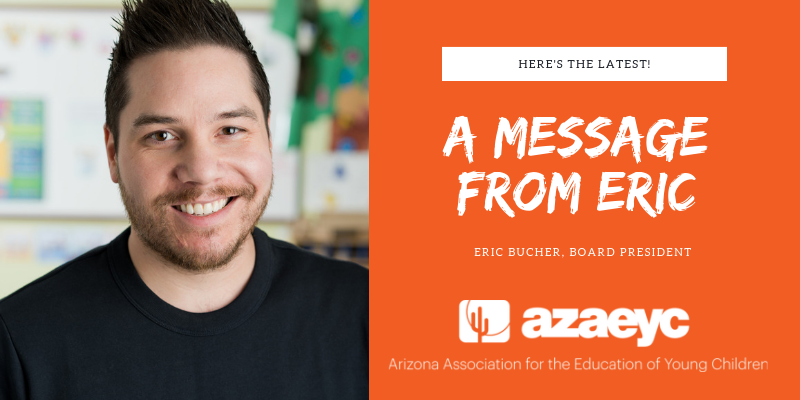 We Celebrate Early Childhood Graduates!
By Eric Bucher | May 15, 2019
To all recent early childhood graduates, we celebrate your educational attainment with you! Early childhood graduates strengthen the entire profession when they invest in their own education to continue to improve the quality of interactions with young children and their families.

This spring, hundreds of Arizona's early childhood professionals will graduate with a Child Development Associate (CDA), certificate of completion, or degree in early childhood education, early childhood special education, and other related fields.
How exciting it is to be an early childhood graduate and part of this profession during a time where research supports what many early childhood professionals have known all along! Investing in quality early learning is key to a better future for all of our children, their families, and the well-being of our communities.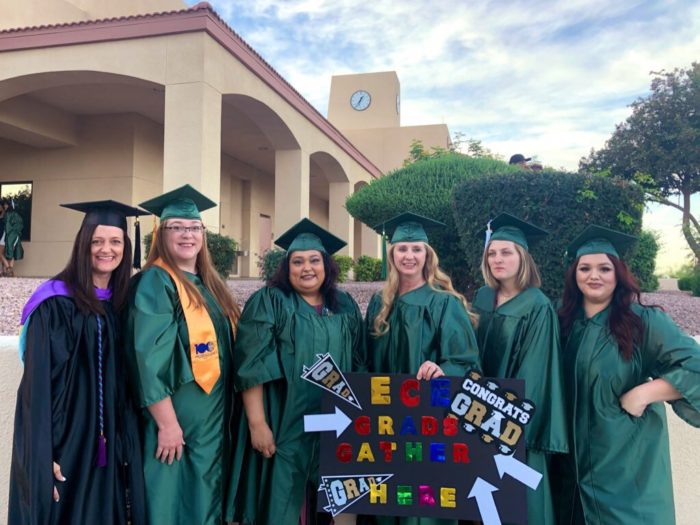 Through the generous support of Arizona PBS and the First Things First College Scholarship, all of the FTF Scholars were provided with an NAEYC membership as part of their scholarship package.
Congratulations on your professional learning accomplishments. On behalf of the Governing Board of AzAEYC, we are proud of all graduates, and we thank you for your contributions to Arizona's early childhood field.

How can Graduates Benefit from an AzAEYC/NAEYC Membership?

Why is NAEYC membership important? How can new graduates utilize NAEYC membership for professional development?
Use your voice to advocate for Arizona's children and families as part of a larger movement. Advocacy on behalf of our youngest learners and their families is truly one of our professional obligations – from telling people at the grocery store about the importance of quality early learning to contacting your legislative representative regarding public policy and funding. Not sure where to start? Here's a list of five easy steps anyone can take to be an early childhood advocate.
Use NAEYC resources to learn about current research and practical strategies. Invest in yourself! An NAEYC membership is one of the smartest investments you can make for your early childhood career, says Mary Ann Biermeier, Chair, Valley of the Sun Chapter of AzAEYC.
Mary Ann notes that NAEYC's award winning Young Children magazine is packed with practical ways to implement best practices, and should be on every early childhood professional's radar. "Use this resource to drive discussions within your teaching organization," she says, "and transform your practice." Mary Ann serves as professional development director at Pinnacle Presbyterian Preschool, a NAEYC accredited learning community.
Feel the power and pride of being a member of a national organization in the Early Education field. Meagan Hartung, who recently earned an Associate Degree in Applied Science in Early Childhood Education from Central Arizona College, not only enjoys the discounts on publications. She says that notifications of coming events and "staying in the loop" on statewide advocacy issues are big reasons she's been a student member.
That pride has spilled over to her studies, too. Meagan recalls turning in a poster project class assignment of her intended ECE pathway. "I added the NAEYC logo within my poster, she says, "and my instructor was over the moon! NAEYC was part of my path, so displaying this to fellow and future students was a way for me to endorse the value of student membership."
Meagan's grad cap

Meagan with daughter Avery, 5 and son Parker, 9.
What's AzAEYC doing to directly support early learning providers?
Connect with other organizations in our state. When we come together as professionals, we can get the work done! AzAEYC is thrilled to partner with Southern Arizona AEYC (SAZAEYC) to provide meaningful membership opportunities to members across Arizona.
Subscribe to AZToolkit to save time and money as a director/administrator. AZToolkit is a comprehensive Arizona resource for early learning providers designed to help save time, increase quality, reduce costs and share knowledge. This digital platform offers business and professional development resources – all in one central location.
With AZToolkit, providers can reduce time spent on administrative details, and spend more time on strengthening the quality of early ed programs. Find out more about AZToolkit.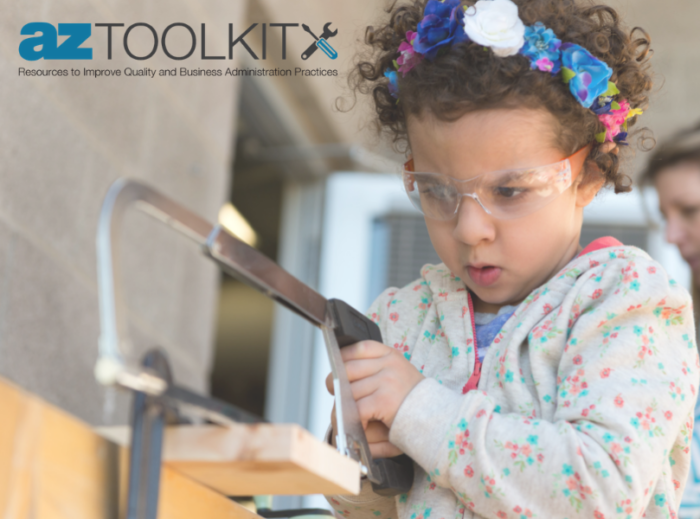 Exclusive AzAEYC member benefits and scholarship opportunities. Not only does AzAEYC offer member discounts on AZToolkit, conferences/workshops, and other resources for professional development. The annual $1,000 Rhian Evans Allvin & Joshua J. Allen Scholarship, a signature AzAEYC member benefit, was created to acknowledge the outstanding service of early childhood professionals by recognizing leadership qualities and commitment to early childhood education and public policies that support the well-being of young children. Applications for 2019 will open soon!
Any upcoming Professional Development Opportunities for Recent Graduates – or any ECE Professional?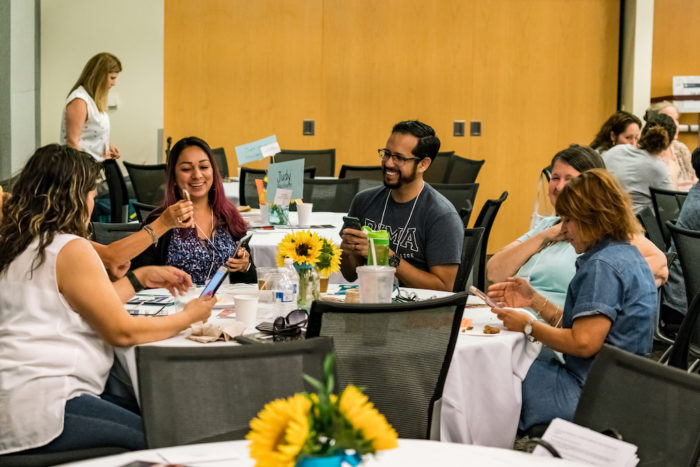 Whether you are continuing your college education or interested in implementing what you learn from professional development into practice, we encourage you to see yourself as a lifelong learner. Check out these upcoming professional learning opportunities from some of our statewide partners. Bring a colleague — or two or three!
May 20, 2019 (6:30-8:30 pm) – Infant and Toddler STEM: Supporting Development with Our Youngest Learners, Tempe, AZ. Register here.
May 21, 2019 (6:30-8:30 pm) – Caring for Infants and Toddlers in Group Care, Chandler, AZ. Register here.
May 22, 2019 (4-5:30 pm) – Quality of Feedback, Flagstaff, AZ. Register here.
July 13, 2019 – DES & Southwest Human Development Second Annual Expulsion Prevention Conference, Phoenix, AZ. Register here.
August 26-27, 2019 – First Things First Early Childhood Summit 2019. Register here.
AzAEYC Board President Eric Bucher, Ed.D., studies job-embedded early childhood science professional development with Early Head Start teachers. He also serves as Part-Time ECE Faculty, Paradise Valley Community College, an NAEYC-accredited A.A.S. program.