Benefits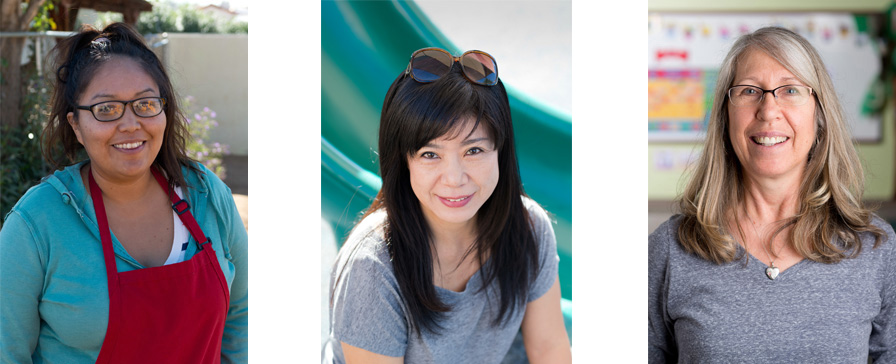 Why join NAEYC/AzAEYC?
Save time and money for your early childhood program
AZ Toolkit is a shared services resource that can be used to assist teachers and directors with cost-saving plans, regulations, and marketing. Reduce the time spent on administrative details, and spend more time on strengthening the quality of your program! Gain instant buying power by joining an existing nationwide pool of purchasers. Save on everything from child care products, office and safety supplies to credit card processing and payroll services.
Stay current with the latest research
Choose from an assortment of publications packed with fresh, developmentally appropriate content ready to use in the classroom. Comprehensive members receive six books a year as part of their membership. Receive the digital version of Young Children, exclusive articles, and previews of new books in the Members Only area.
Save money
All members save 20% on all products in the NAEYC catalog and online store. NAEYC is the leader in publishing books and multimedia based on current research for early childhood educators. You'll also receive reduced rates for conferences and other professional development opportunities, including NAEYC's Annual Conference.
Build your network in Arizona and beyond
Affiliates are leading voices for early childhood education in their communities or state legislatures. Attend local and state Affiliate conferences, professional development events, and networking opportunities. Help AzAEYC work to raise understanding and support for high-quality early childhood education among policy makers and the public.
Advance your career
NAEYC offers many opportunities for members to get involved. Like to write? Be a consulting editor for publications. Interested in building the ECE community? AzAEYC offers volunteer leadership opportunities through board membership.
NAEYC/AzAEYC offers three membership categories. Which one is right for you? NAEYC/AzAEYC benefits to educators across the state and the country. Join us!
Membership levels
Comprehensive Membership – $105
BEST VALUE: Comprehensive members receive all of the benefits that Regular and Student members receive plus an additional six publications throughout the year – a $100 value. Comprehensive Membership is the absolute best buy for staying up-to-date with professional resources in early childhood education. See the current Comprehensive publication benefits.
Regular Membership – $66
As NAEYC's standard membership option, Regular Membership offers a wide variety of member benefits. Discounted registration fees for NAEYC conferences, a 20 percent discount on items in the NAEYC online store, the NAEYC periodical of your choice, discounted professional liability insurance and numerous other benefits. See the Regular Membership publication benefits.
Student Membership – $45
This membership option is designed specifically for students currently enrolled in professional preparation programs (e.g. CDA, associate, baccalaureate, or graduate degree). Student members receive a special discounted membership rate, and must register with a current .edu e-mail address.